Maximizing Mac Connectivity: Exploring Docking, Charging, and Cabling Solutions
In the realm of technological advancements, achieving a seamless connection between your gadgets is a pursuit that often seems endless. However, with VisionTek's range of products, this pursuit is brought to a delightful pause. The compatibility that VisionTek offers, especially for Mac users, elevates Mac's standard inter-device compatibility to bring charging, external displays, data transfer and more to an entirely new level. VisionTek's VT7100 docking station, our GaN II chargers, and our range of compatible cables help take Apple tech to the next echelon of connectivity and efficiency.
The VT7100 Docking Station: Your Mac's New Best Friend
Transitioning between your workspace and the digital world is a breeze with the VisionTek VT7100 docking station. This docking station is not just a hub; it's a conduit for smooth interoperability between your Mac and other devices. With a sleek design that complements your Mac, the VT7100 offers a multitude of ports to connect various peripherals, ensuring that you are never caught off guard in any scenario. Its high-speed data transfer capability ensures that your workflow remains uninterrupted, epitomizing efficiency and reliability.

The VT7100 docking station elevates your connectivity options with the ability to connect up to three 4K displays and up to eight accessories and peripherals through a single USB connection. It supports two displays (HDMI or DP) via DisplayLink and one display (HDMI) via DP Alt Mode, offering a comprehensive solution for expanding your workspace.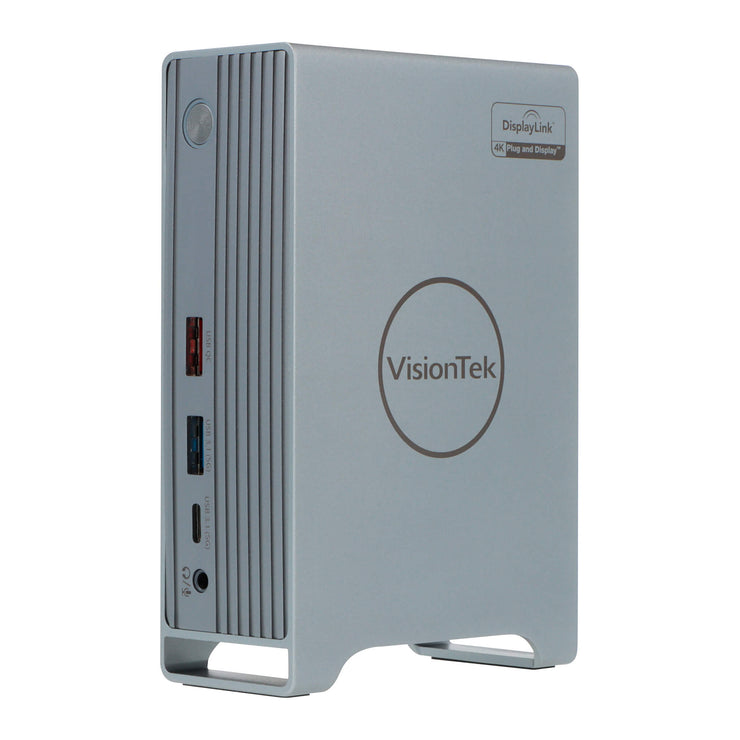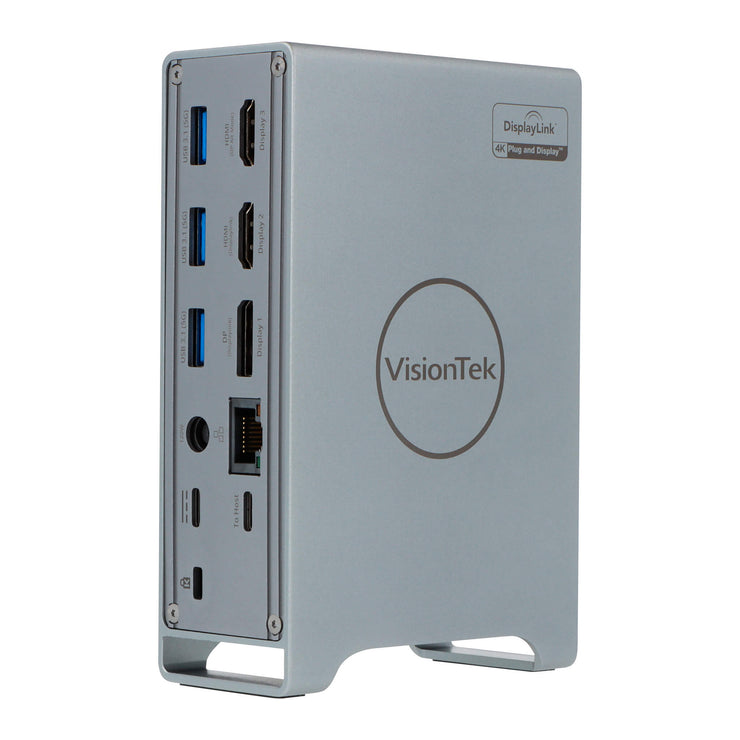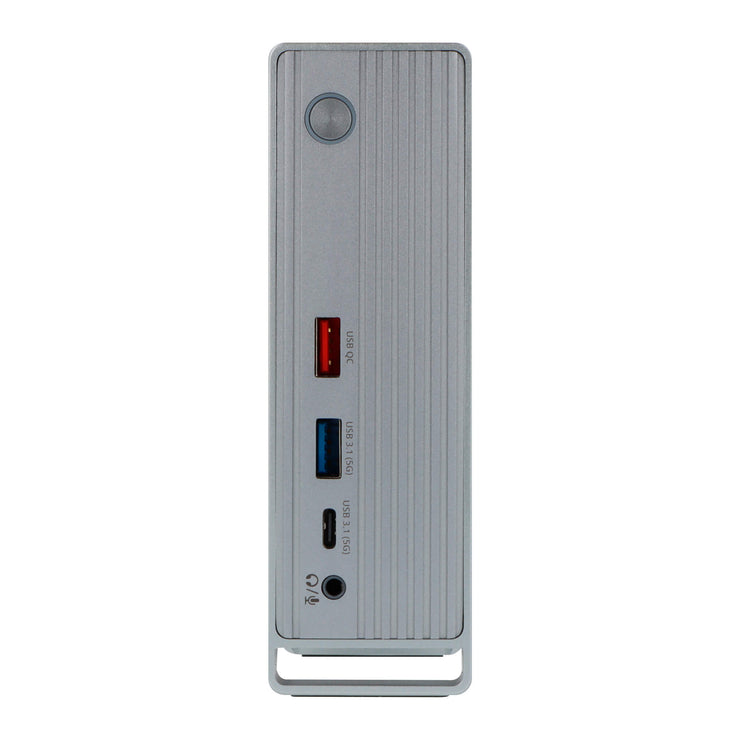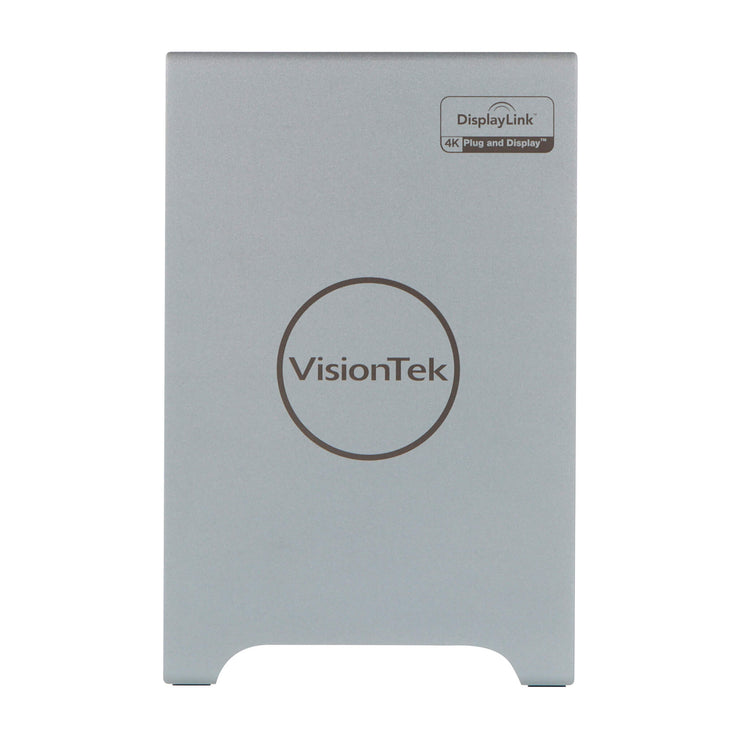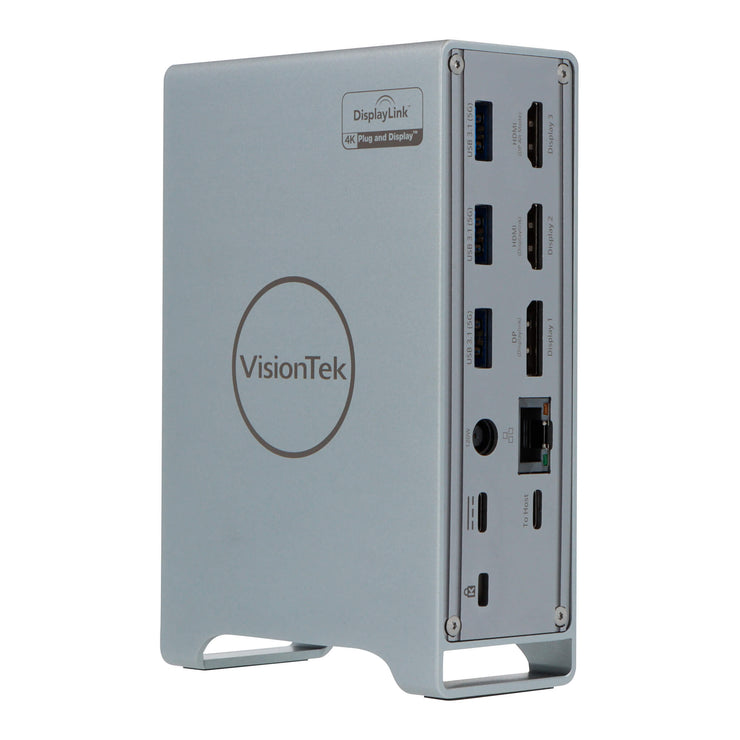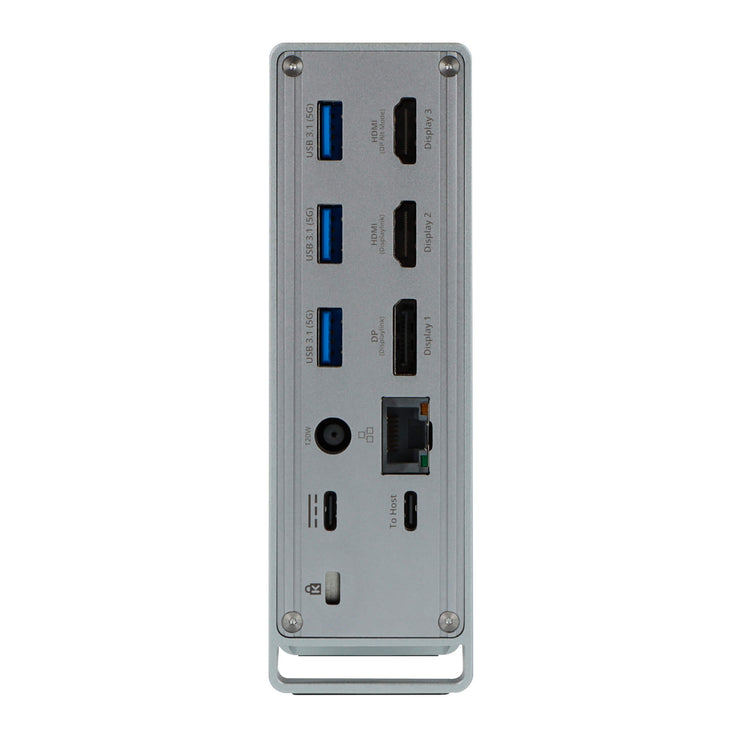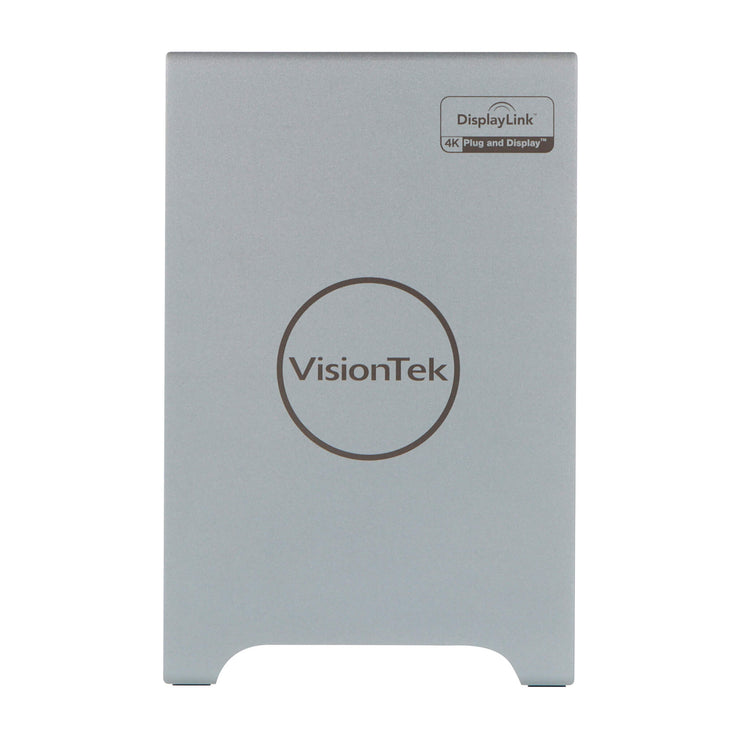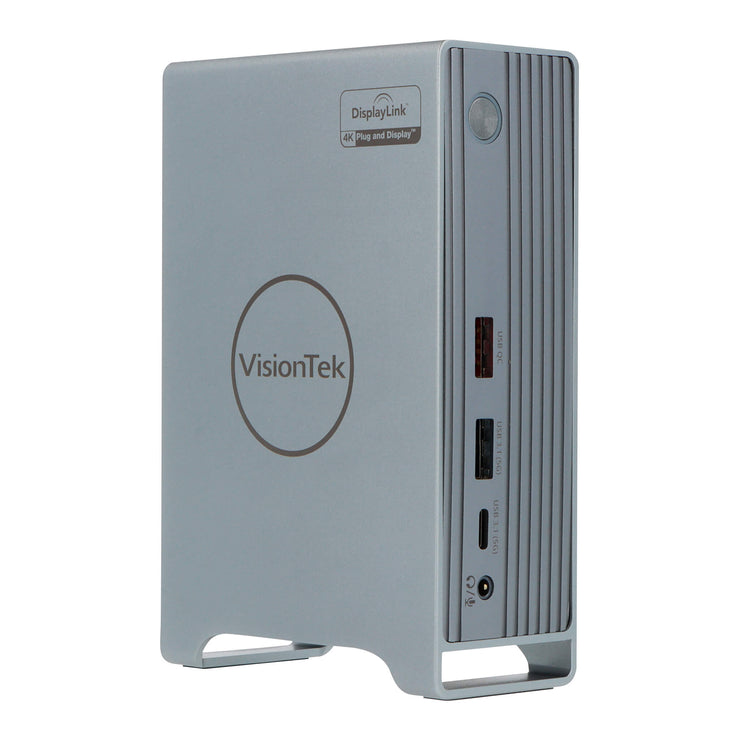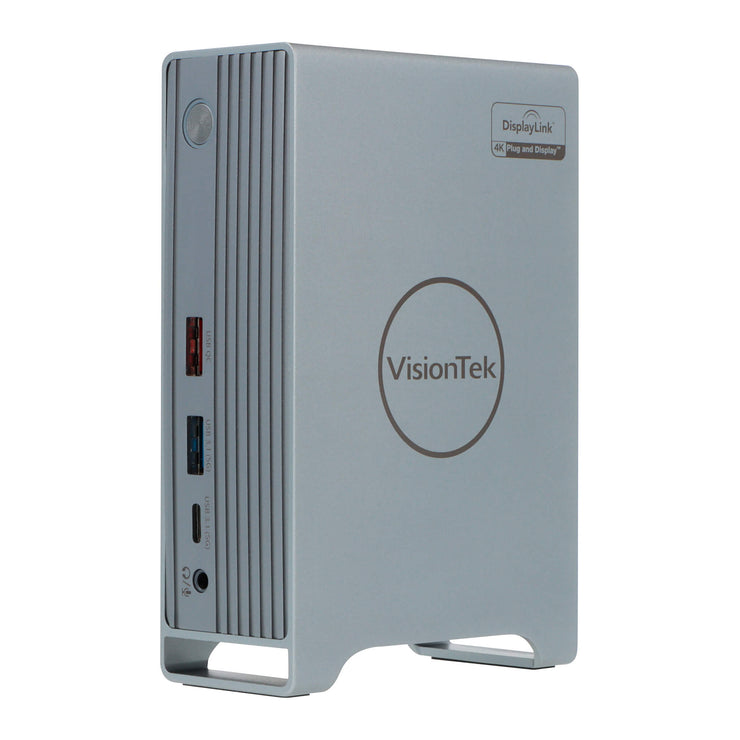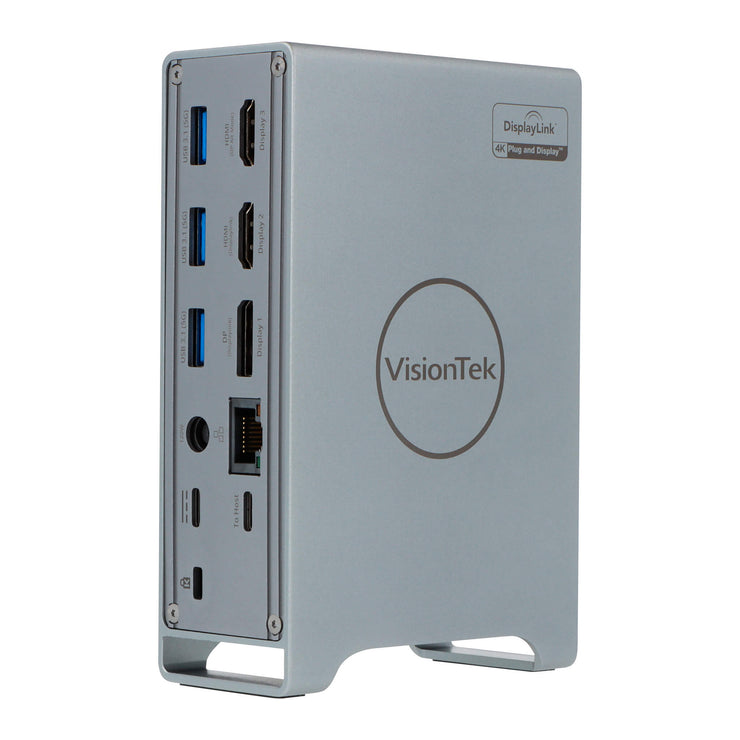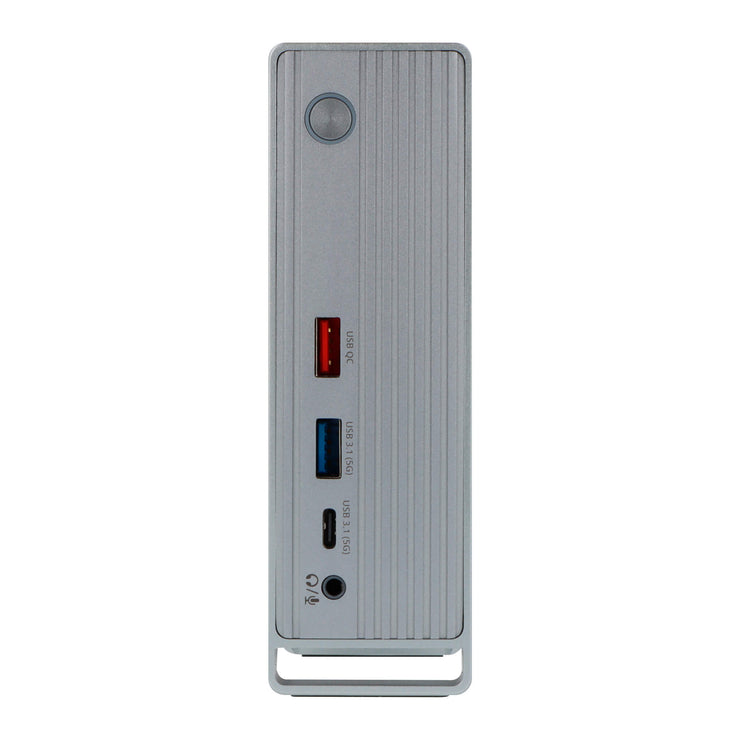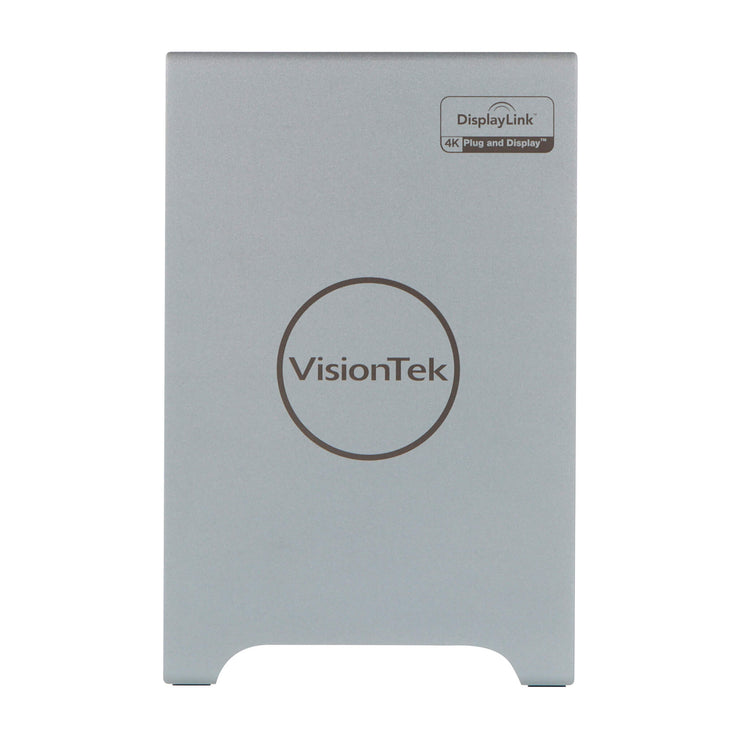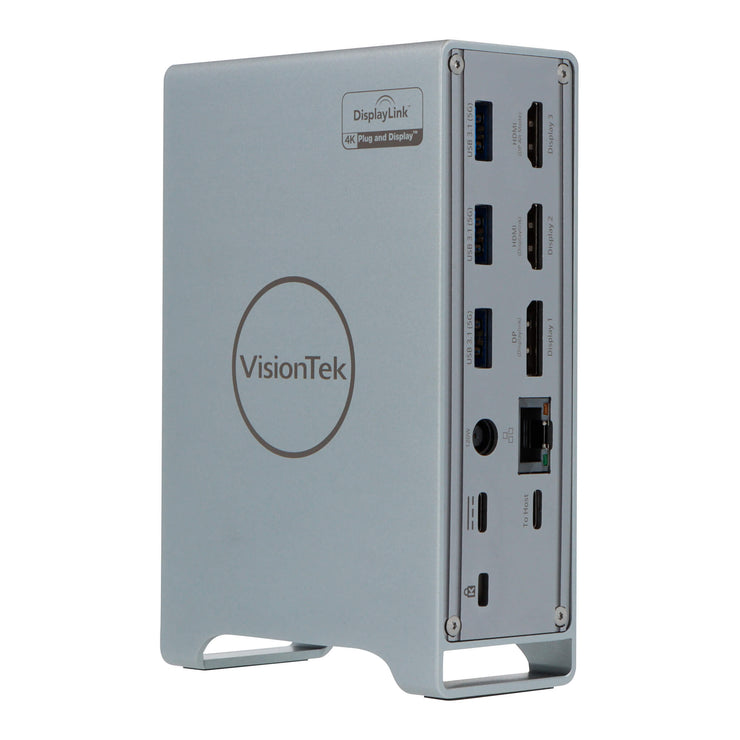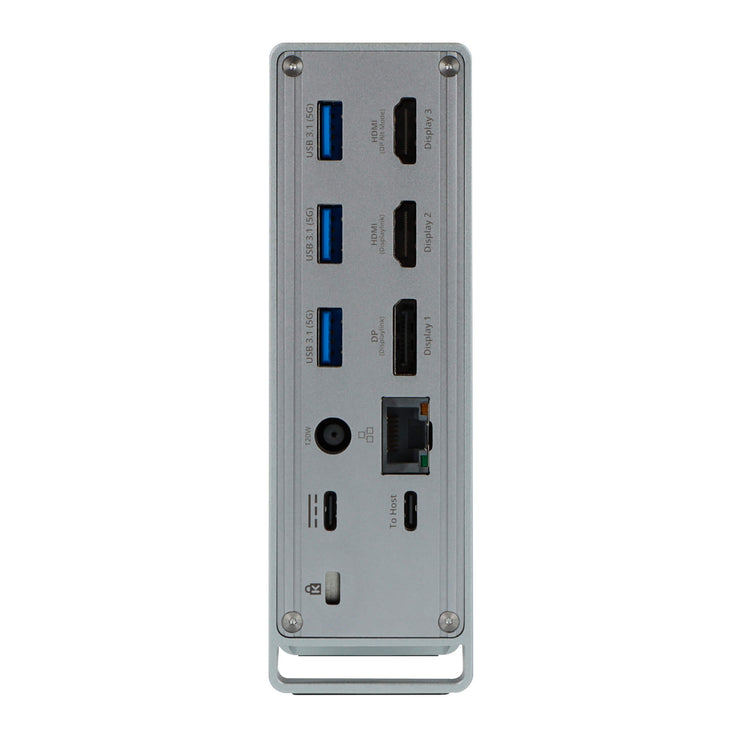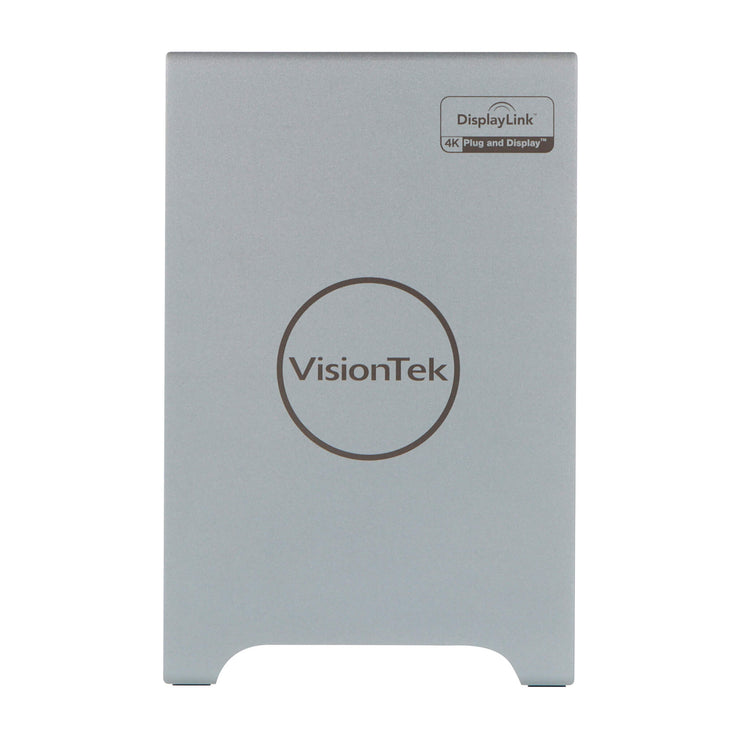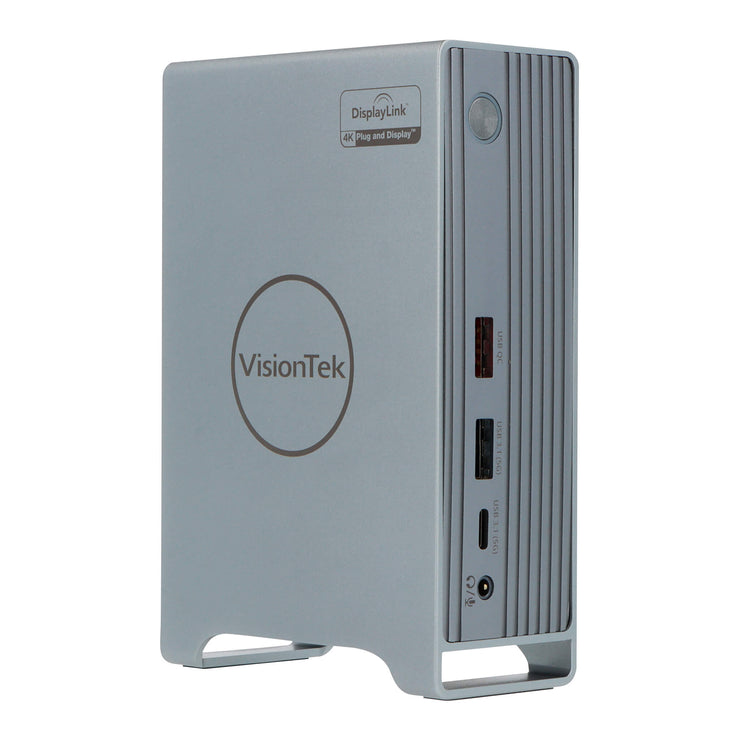 VT7100 Docking Station
Expand Your Digital Horizon: Unlock the full potential of your Mac with the VT7100 Docking Station. Connect to multiple displays and accessories effortlessly, and enjoy a clutter-free workspace filled with possibilities.
With the VT7100, transition between your devices fluidly. Embrace a hub that's not just about connecting, but enhancing your tech experience.
Shop VT7100 Docks
GaN II Chargers: Charging Your Mac, The VisionTek Way
In the sphere of charging solutions, VisionTek's GaN II power adapters define the cutting edge with compact design and stellar performance. Tailored for Mac users, these chargers ensure that your device is powered up swiftly and safely. GaN technology not only makes these chargers remarkably compact but also incredibly efficient in energy conversion, ensuring that your Mac receives a robust charge without any delay. The result? A charging solution that is as dynamic and reliable as your Mac.

VisionTek's GaN II Charger lineup includes models with maximum output capacities of 35W, 45W, 65W, and 100W. For instance, the VisionTek 45W GaN II Charger comes with 45W max output and two USB-C ports. It supports fast charging of mobile devices from 0-50% in 30 minutes and can fast charge two devices at the same time. It supports USB-C PD 3.0 and PPS, providing universal fast charging on mobile devices like iPhone 8 or later, iPad Pro, Samsung Galaxy S22, and more, including laptops such as Dell XPS 13 and MacBook Air.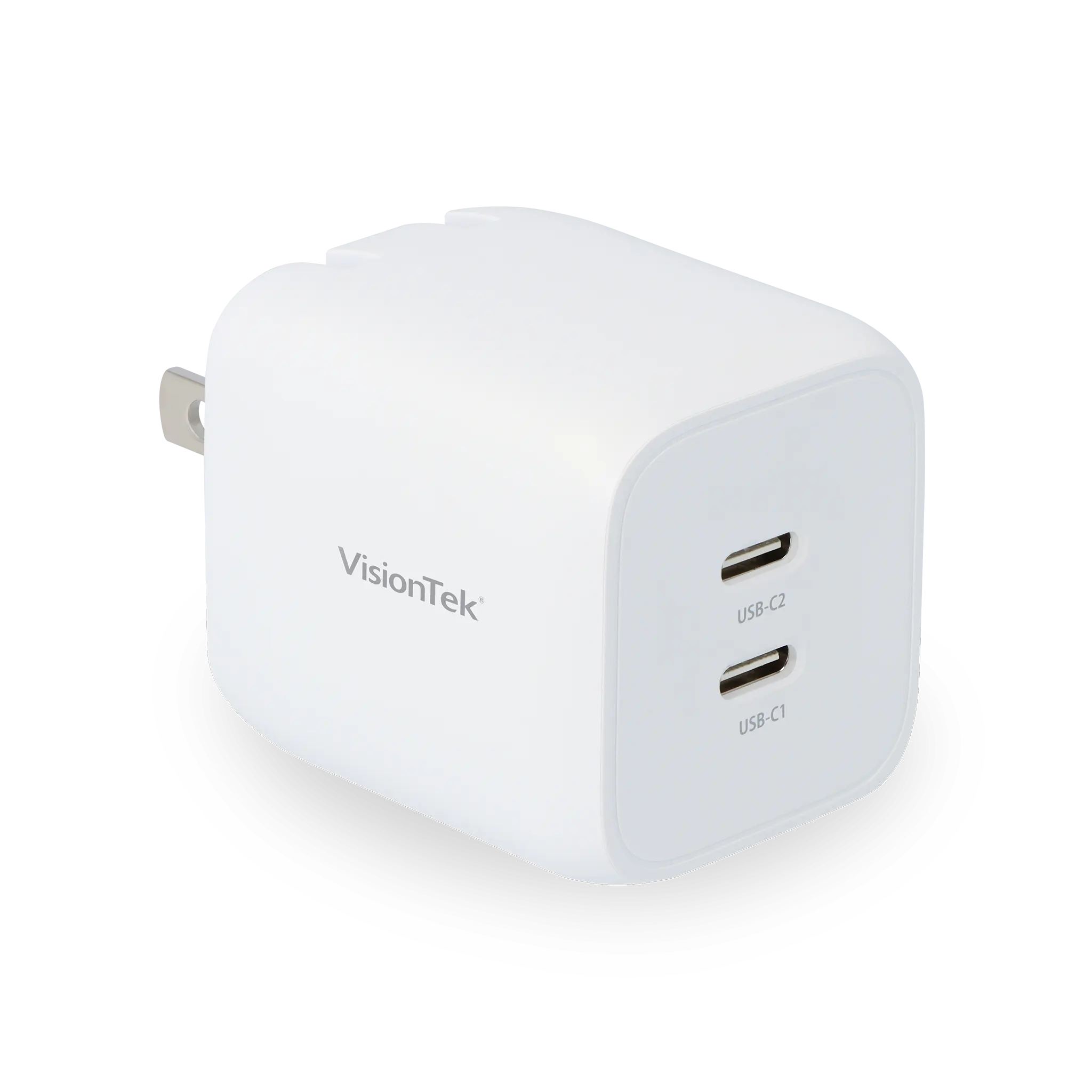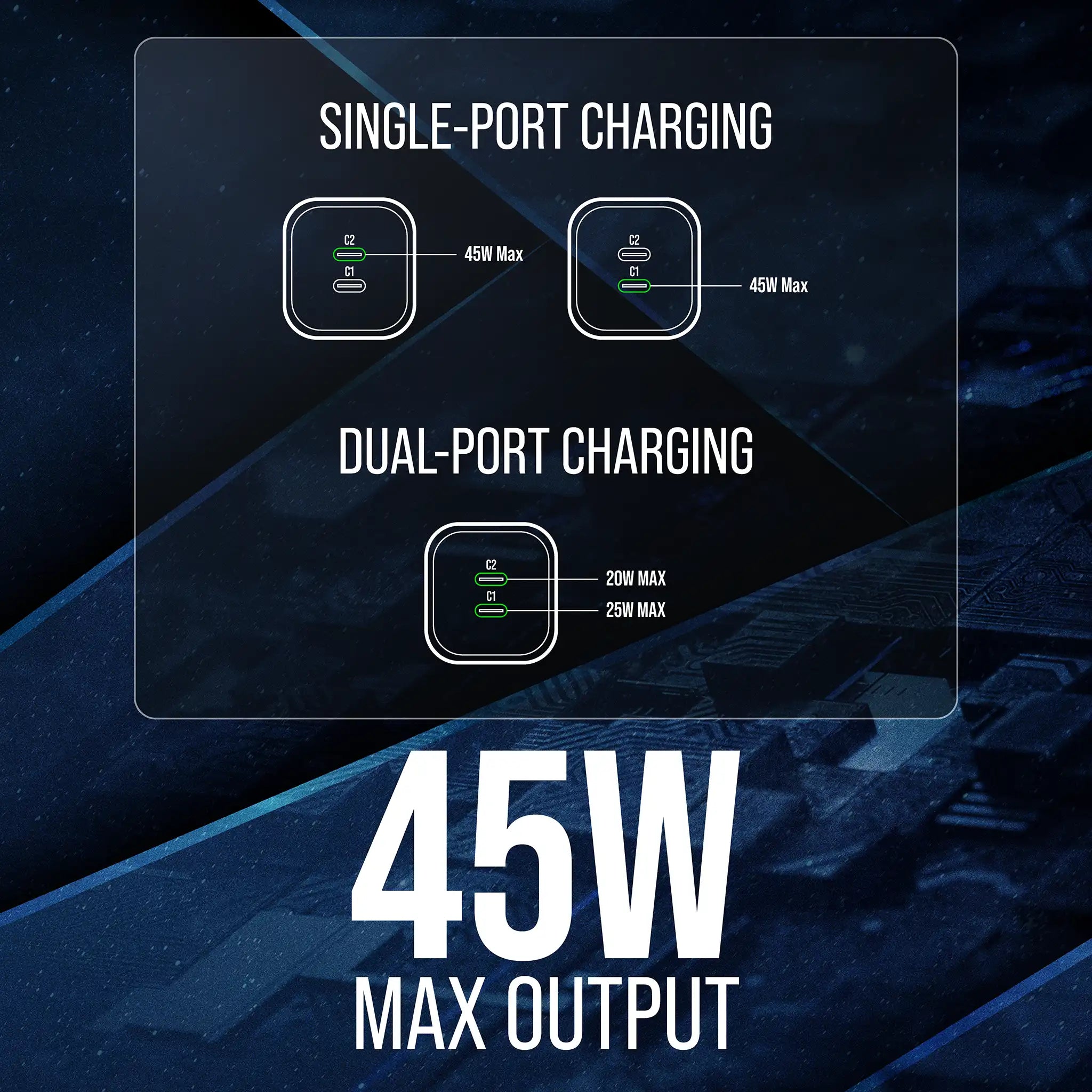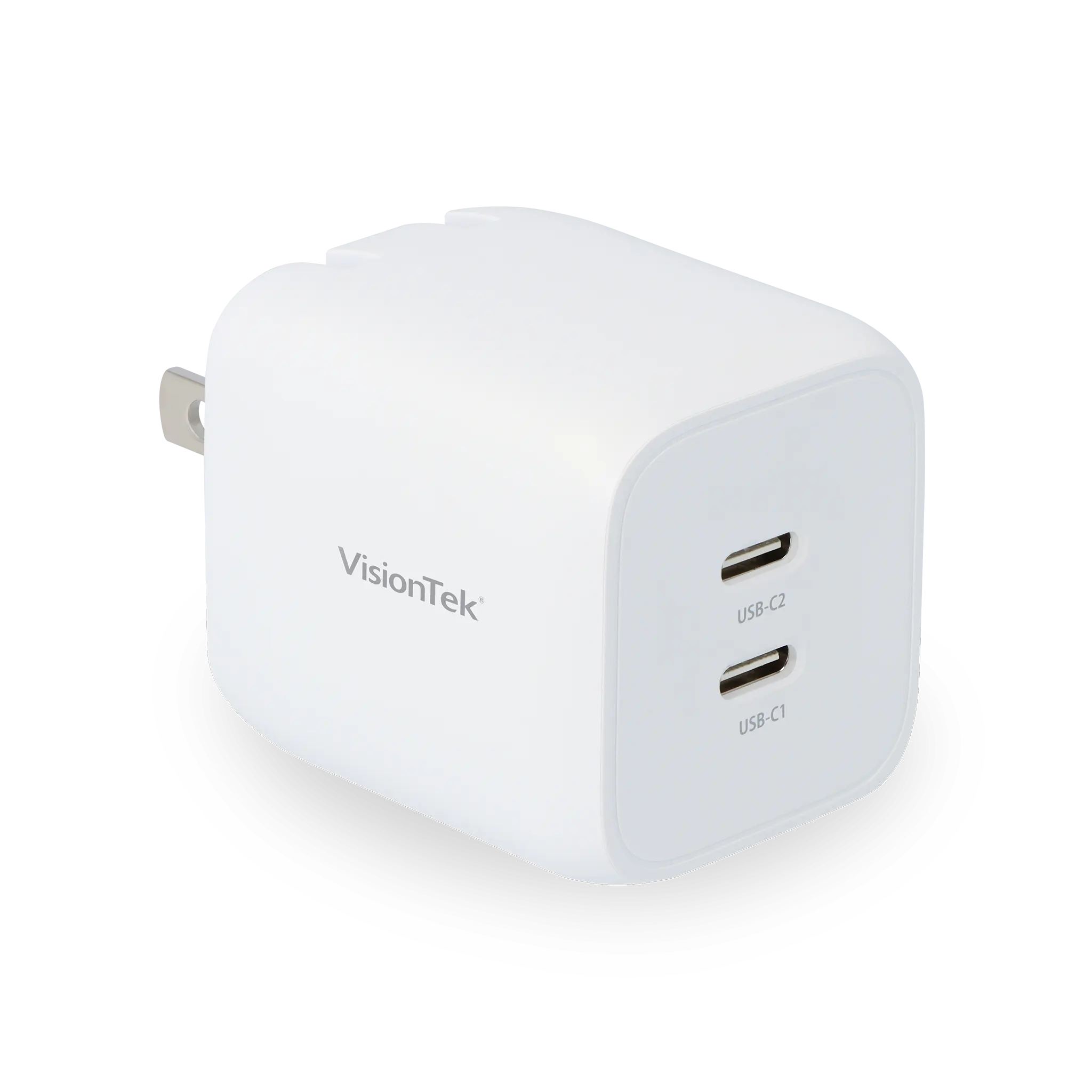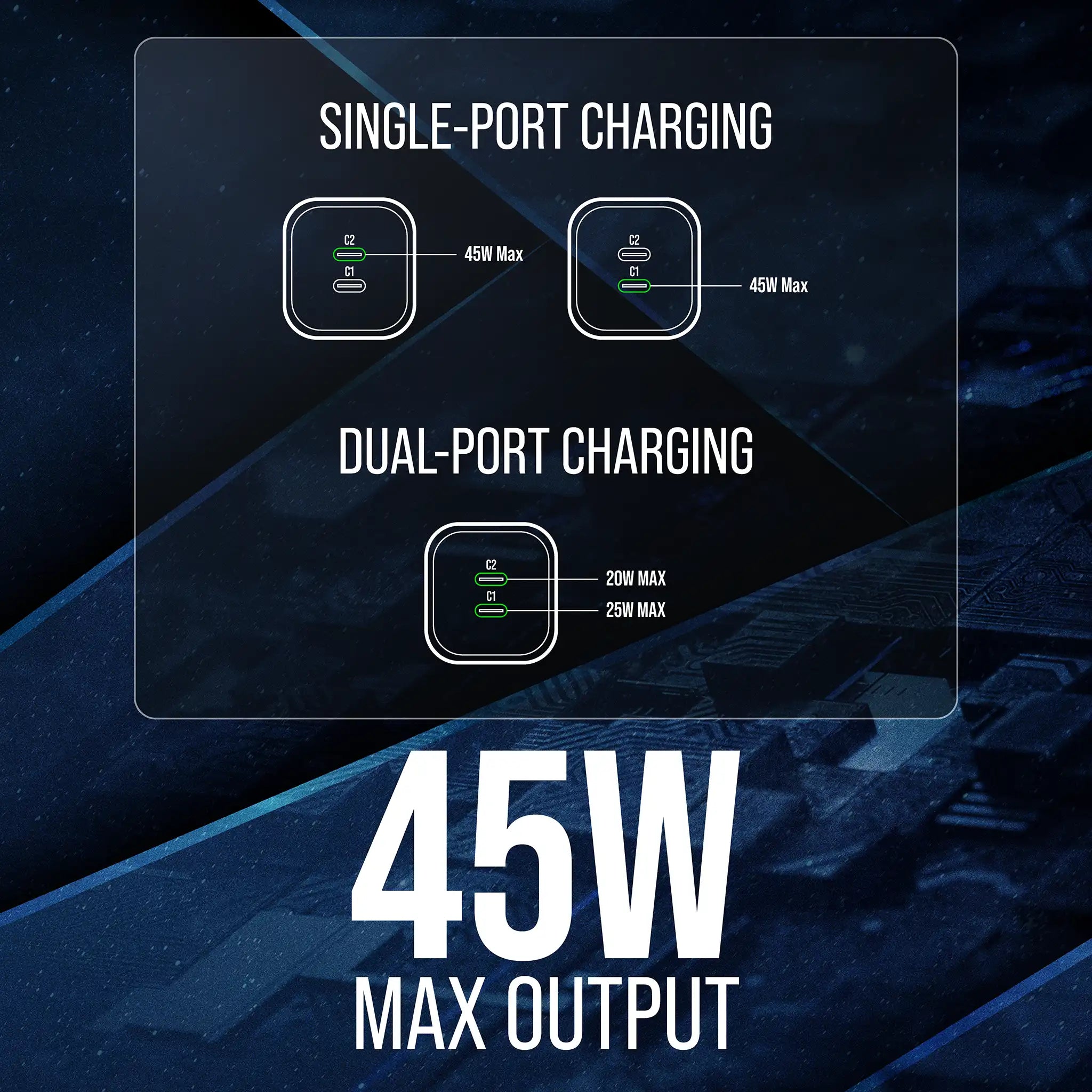 GaN II 45W Power Adapter
Charge Fast, Work Smart: With the GaN II 45W charger, never wait on your devices again. Experience charging that keeps pace with your busy lifestyle.

Don't let the size fool you. The GaN II 45W charger packs a punch, ensuring your Mac is always ready to go when you are. Stay ahead with a charger designed for the modern Mac user. GaN II 45W charger is not just about charging fast; it's about keeping you ready for anything.
Shop GaN II 45W Charger
Compatible Cables: The Unsung Heroes
A setup is only as good as its weakest link, and with VisionTek's range of compatible cables, there's no weak link in sight. These cables are engineered to perfection, ensuring that the connection between your Mac and other devices is robust and reliable. Whether it's data transfer or charging, these cables ensure that the process is smooth, making them a true tentpole of your Mac ecosystem.

The VisionTek USB-C to USB-C 3.1 Gen 2 Cable supports connection speeds up to 10Gbps with PD 3.0 supporting charging up to 100W. It also supports resolutions up to 4K UHD (3840 x 2160 @ 60Hz) via DisplayPort over USB-C, providing a reliable connection for both power delivery and data transmission. On the other hand, the VisionTek USB-C to USB-C 2.0 Cable supports power delivery of up to 100W and transfers data at speeds up to USB 2.0 (480Mbps). Both cables allow for a quick and safe connection between your USB-C enabled devices, offering both charging and data sync features.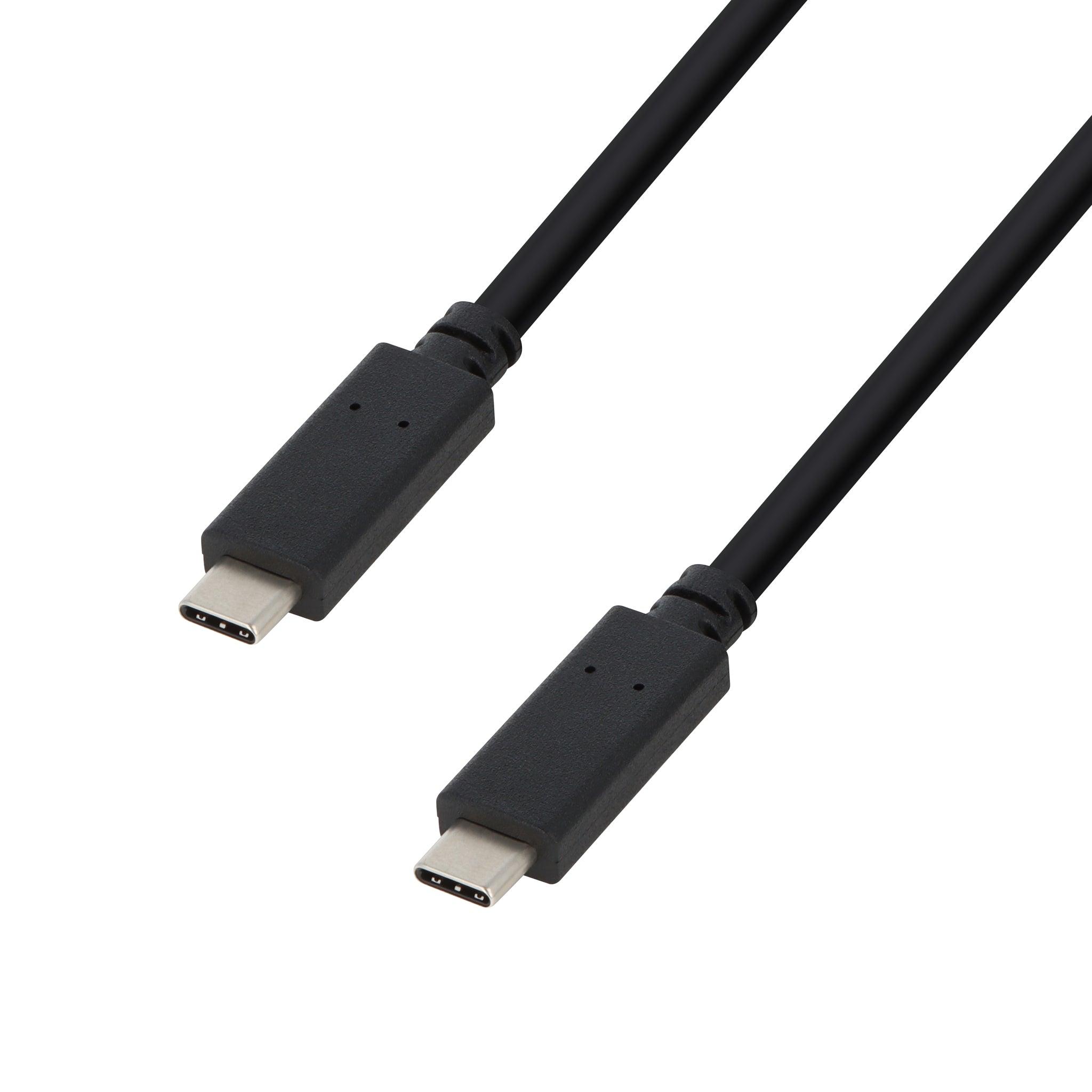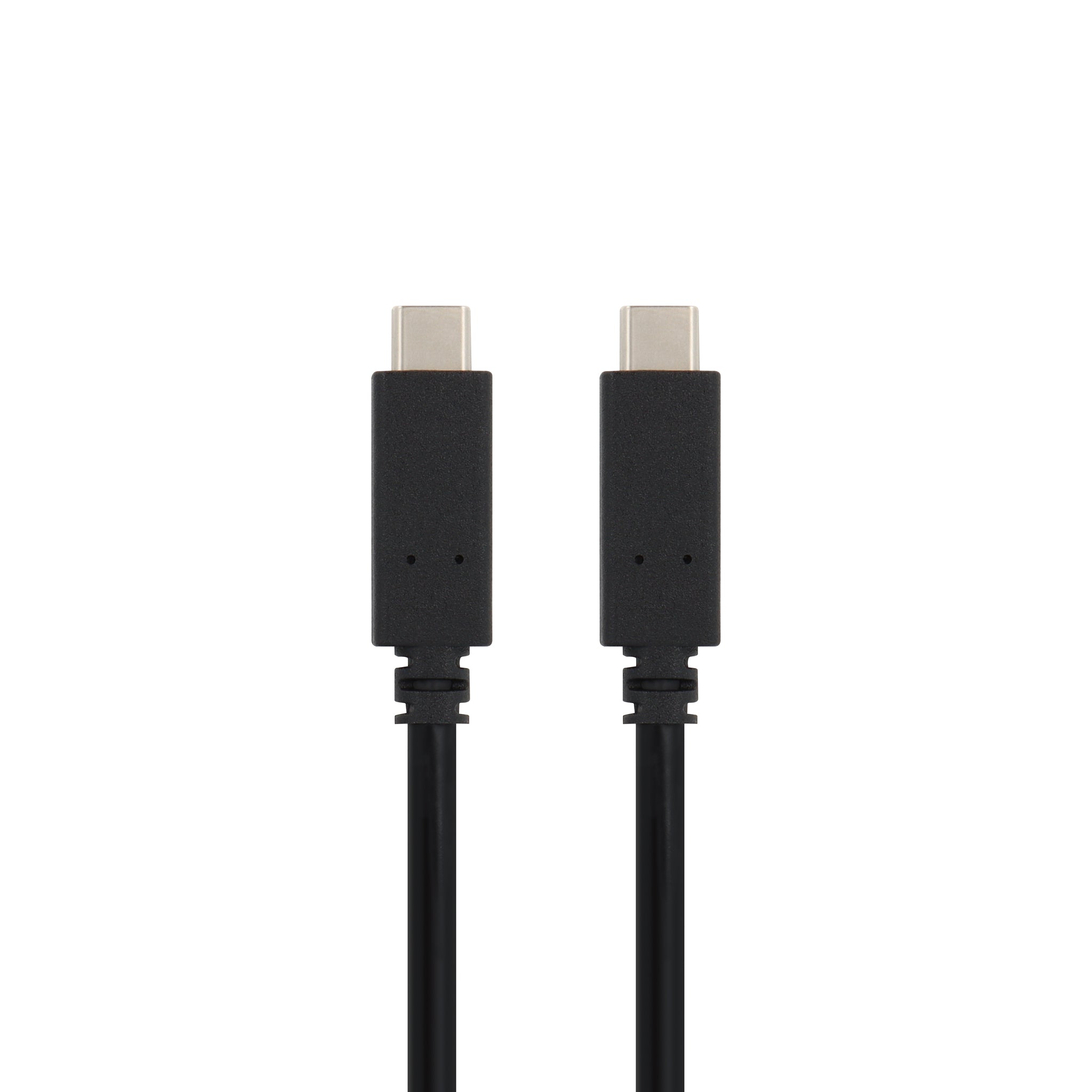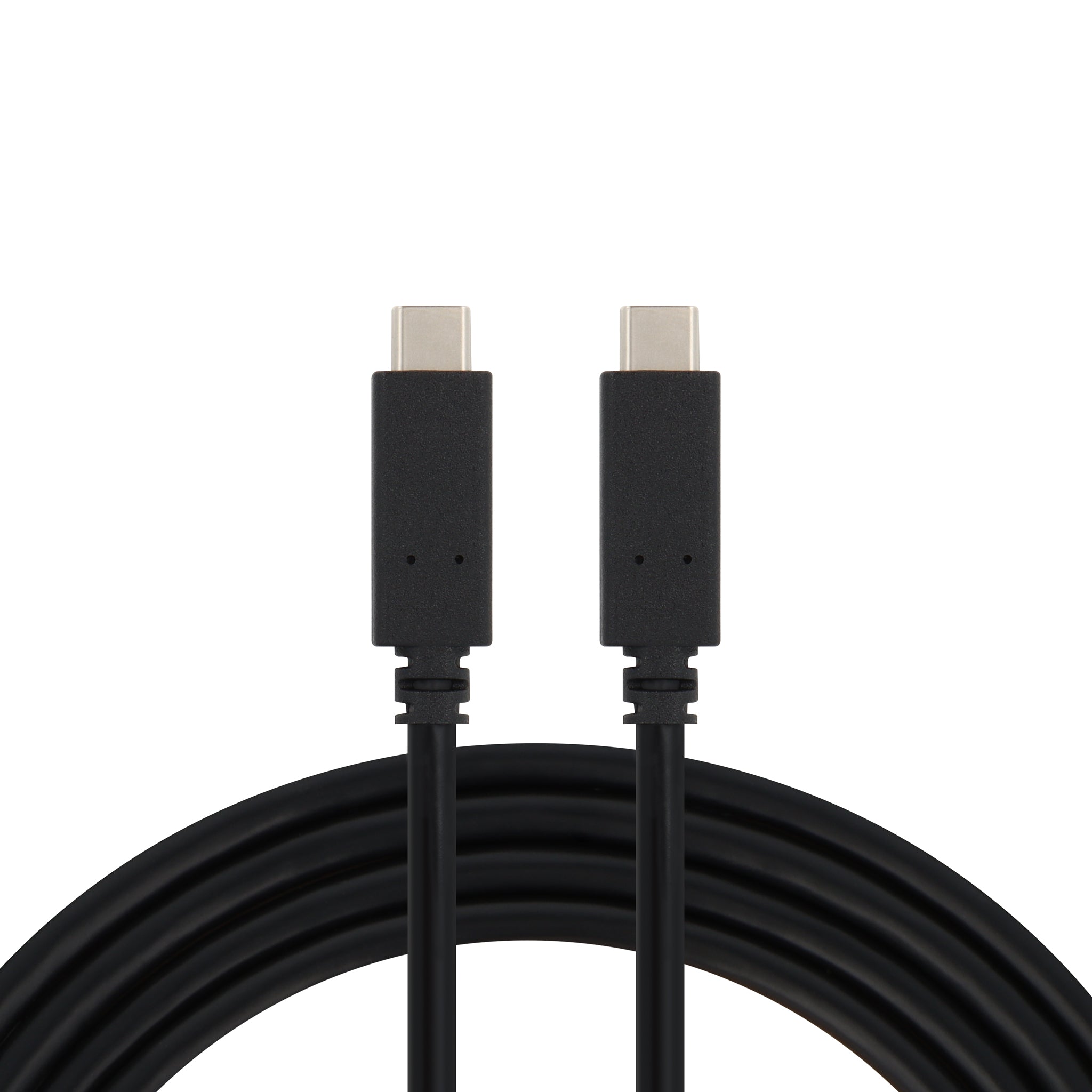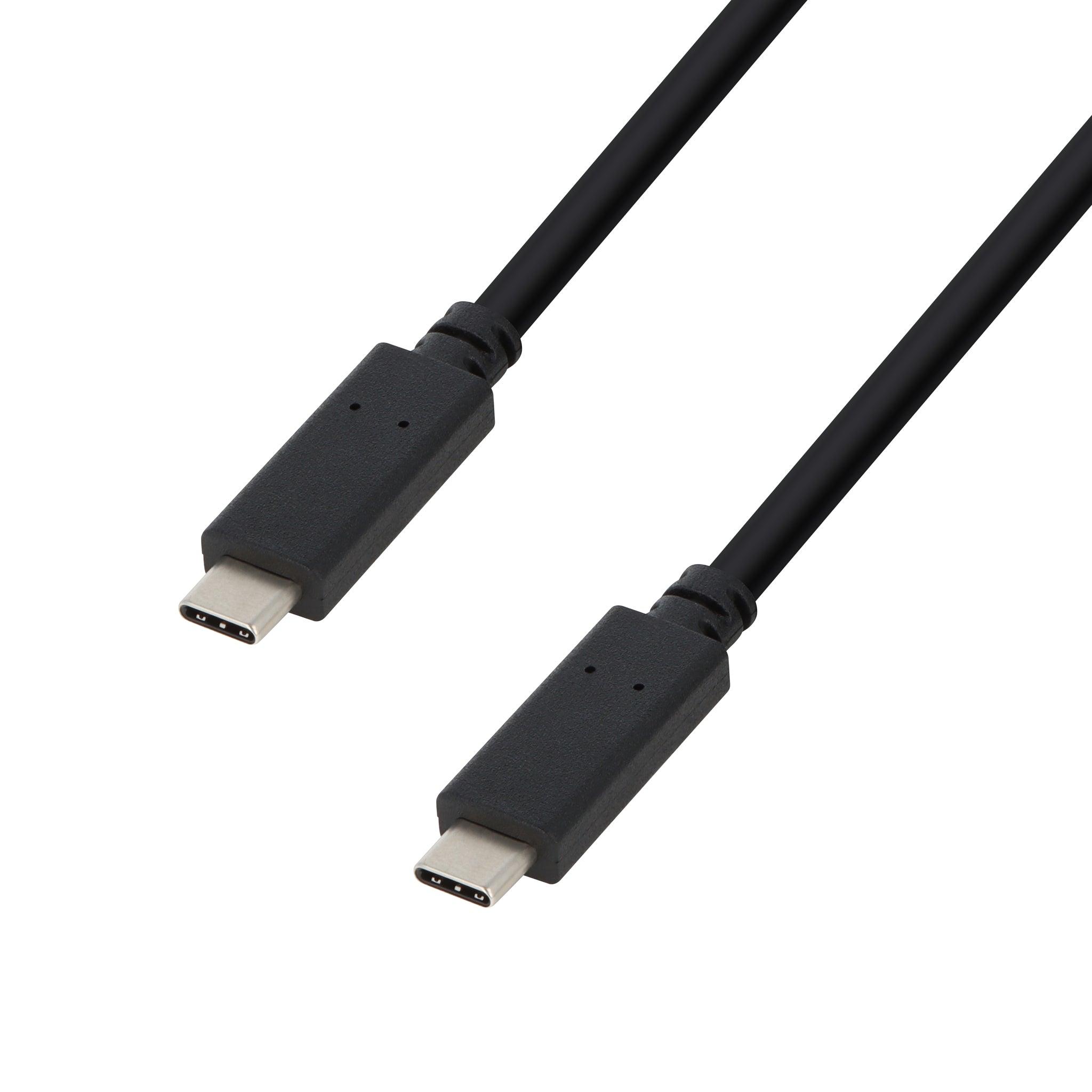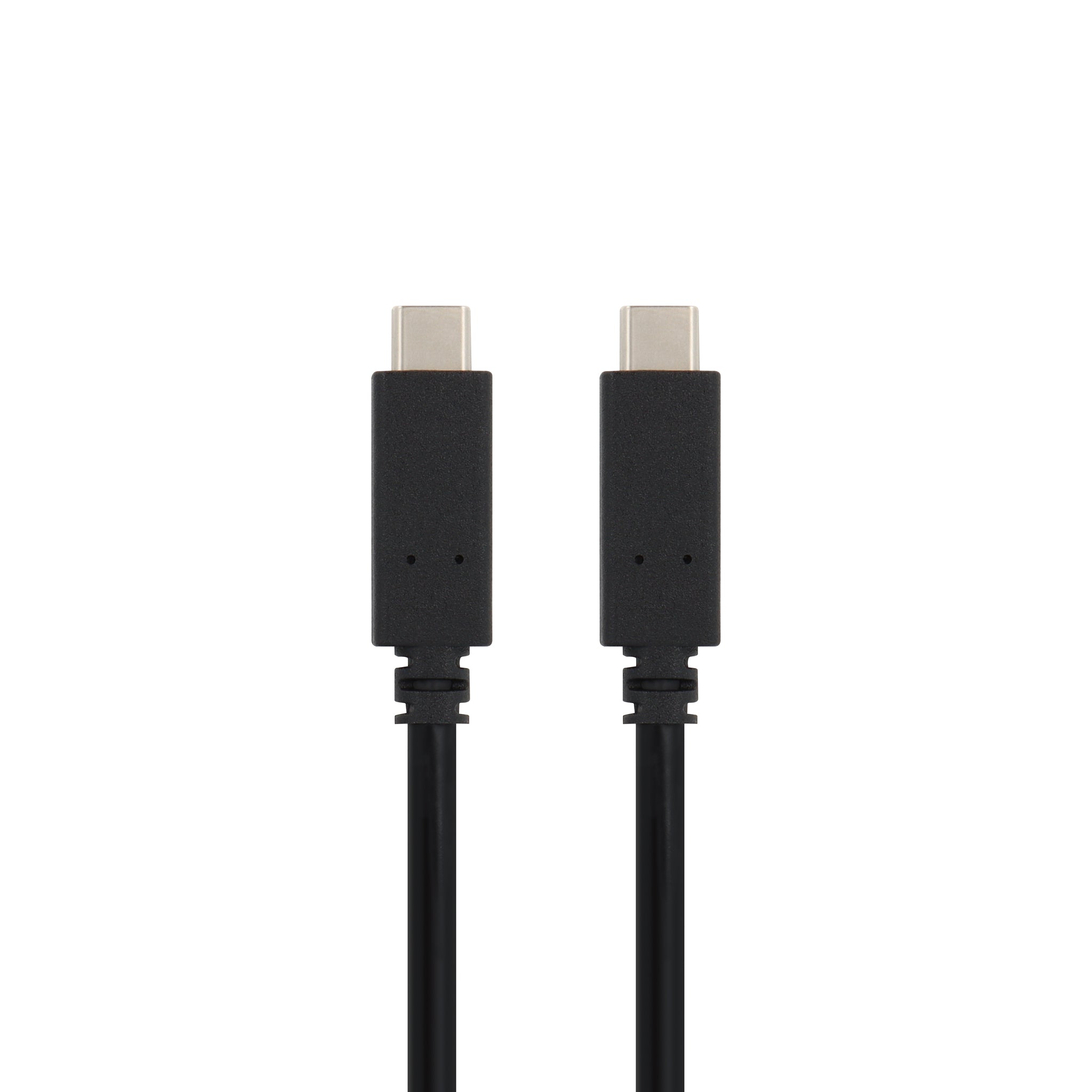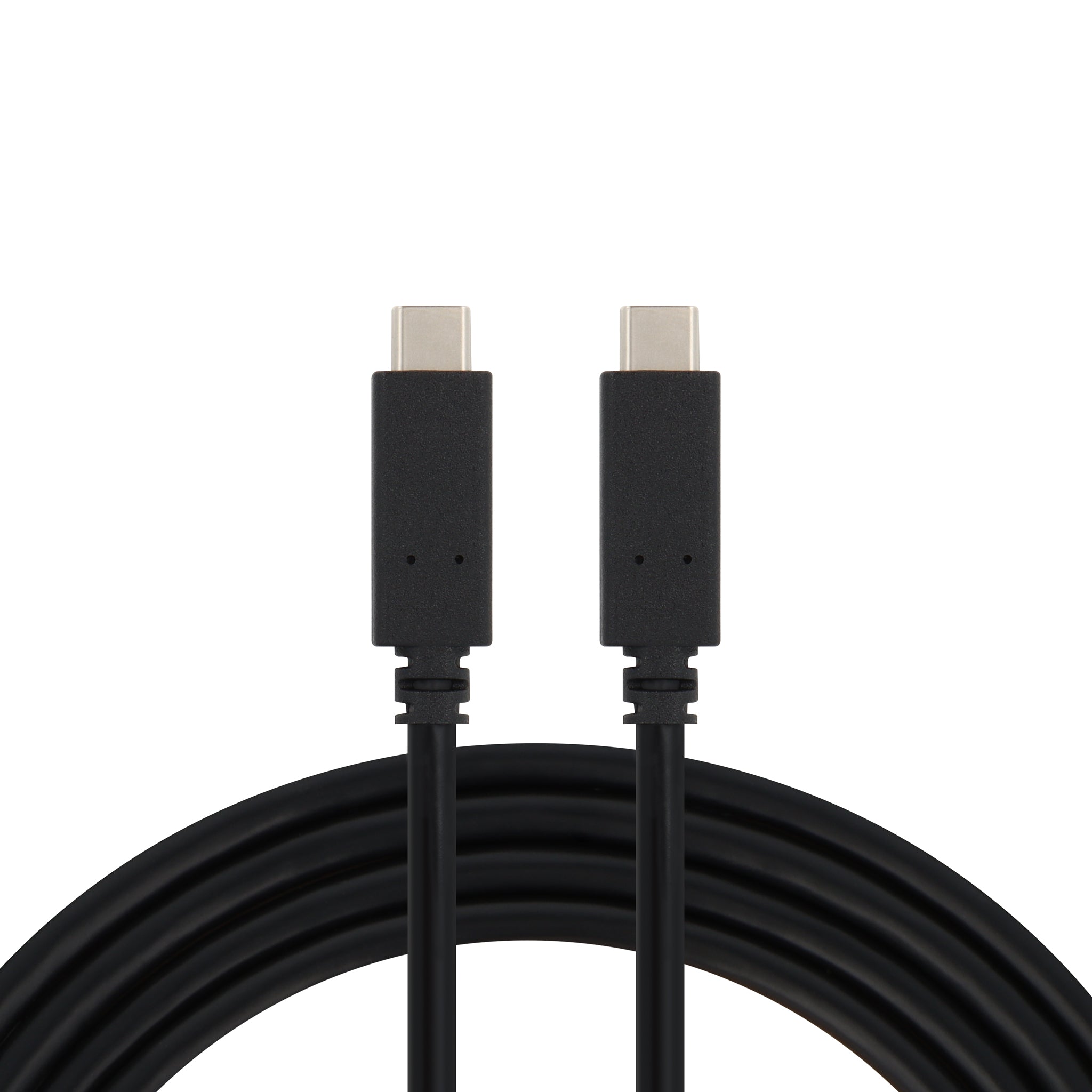 USB-C to USB-C 3.1 Gen 2 Cable
Connect with Confidence: The USB-C to USB-C 3.1 Gen 2 Cable is your link to a world of high-speed data transfer and reliable charging. Connect your devices securely and tackle any task with confidence.

Experience the remarkable blend of durability and performance with the USB-C to USB-C 3.1 Gen 2 Cable. It's not just a cable, it's your pathway to efficient connectivity.
Shop USB-C Cables
Explore the VisionTek Product Range
With VisionTek, you are not just getting products; you are investing in a promise of quality, reliability, and seamless compatibility, especially tailored for your Mac. Your journey towards a flawless Mac setup is just a VisionTek product away.