With a 69 Key QWERTY style keyboard, a capacitive-sensing touch pad, and navigation keys for menu scrolling convenience or gaming-style joystick action, the VisionTek CandyBoard Bluetooth is a powerful input and control solution sized slightly bigger than a candy bar
Regular price
Sale price
$49.99
Unit price
per
Sale
Available From Partners
900335
View full details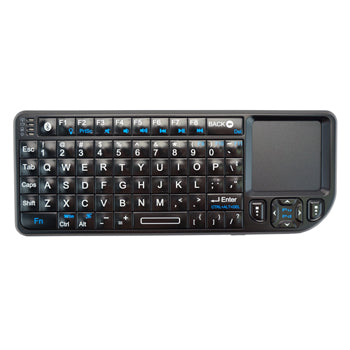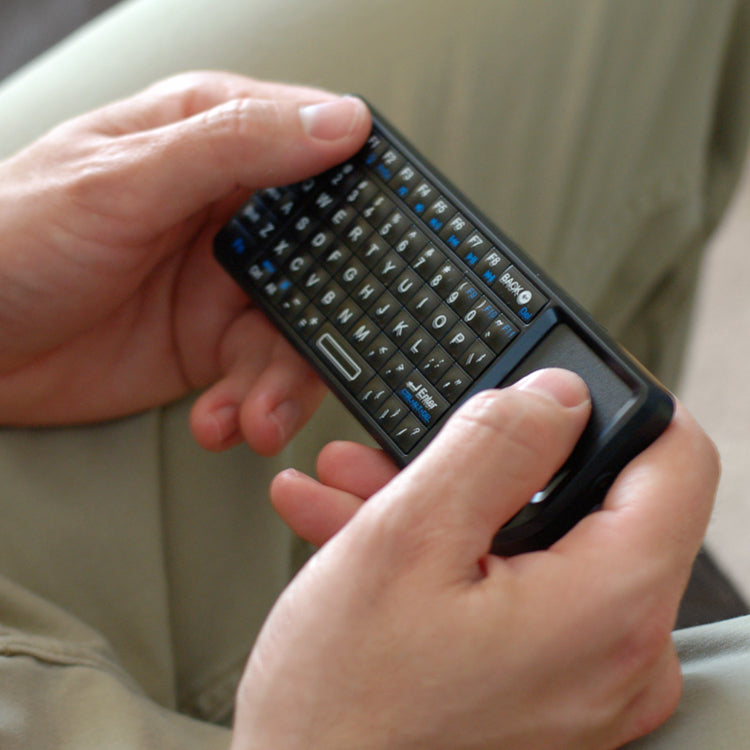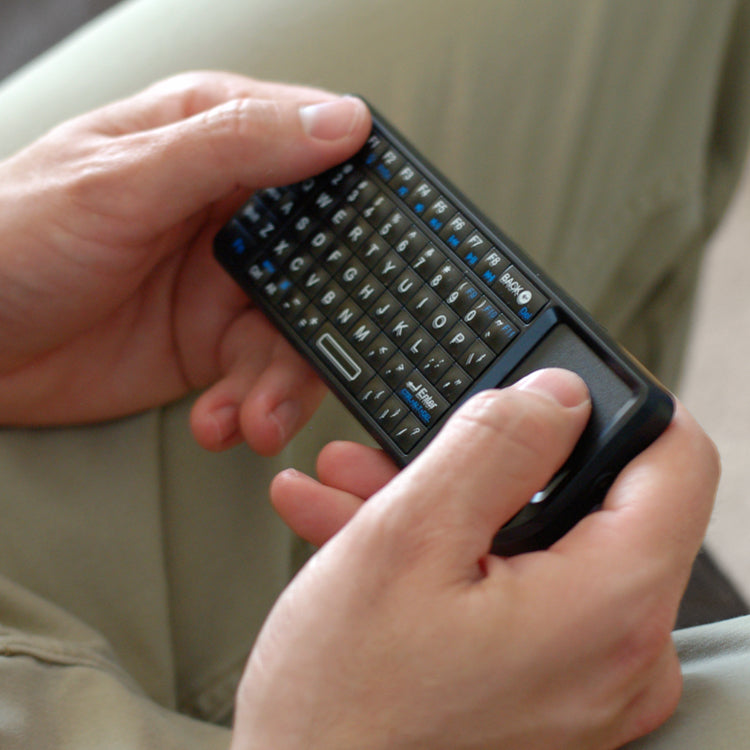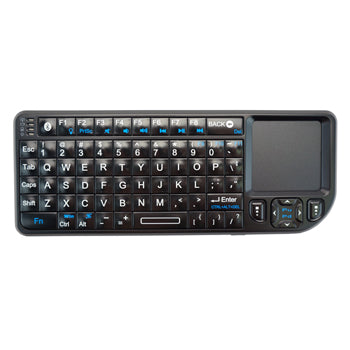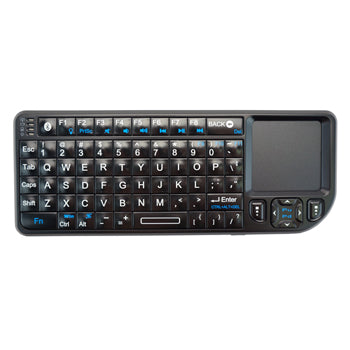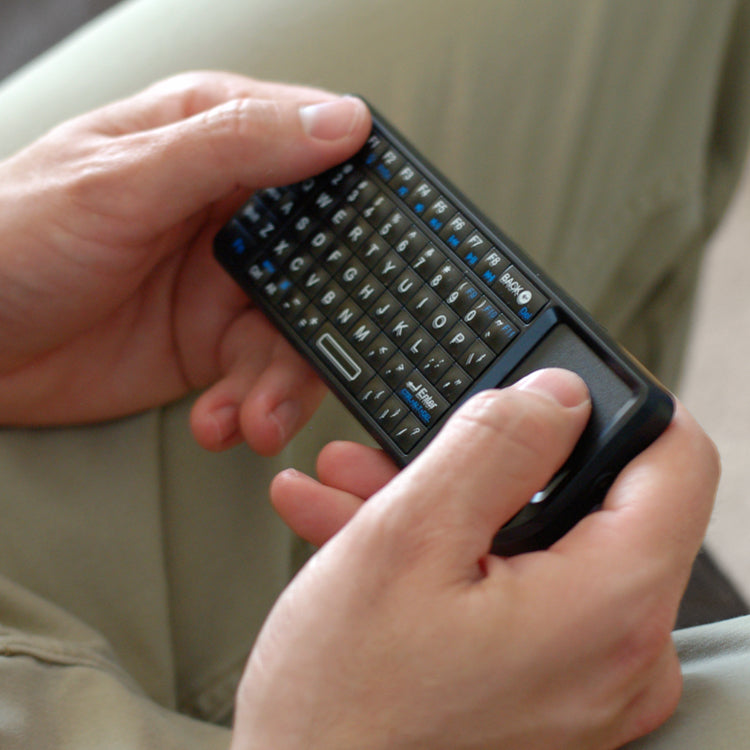 CANDYBOARD Universal Wireless Bluetooth Mini QWERTY Keyboard (Windows, Mac, Chrome, Android, iOS)
With a 69 Key QWERTY style keyboard, a capacitive-sensing touch pad, and navigation keys for menu scrolling convenience or gaming-style joystick action, the VisionTek CandyBoard Bluetooth is a powerful input and control solution sized slightly bigger than a candy bar
CANDYBOARD Universal Wireless Bluetooth Mini QWERTY Keyboard
(Windows, Mac, Chrome, Android, iOS)
Key Features:
69 Key QWERTY style keyboard.

Notebook style touchpad that can be used horizontally or vertically to scroll menus and websites.

Mouse-like functionality with right/left click and scrolling buttons.

LED backlit keys for use in low light conditions.

Rechargeable long-life Lithium-Ion battery charges via the included USB cable.

Bluetooth wireless technology lets you control your home theatre or navigate content from up to 30 feet away.**

Built-in laser pointer.

LED indicator lights for connection, charging, and battery capacity status.

Plug and Play… no software installation required.
**Operating distance may vary depending on network and use environment conditions.
Put the power of a full-sized keyboard, trackpad, and mouse in the palm of your hand!
With a 69 Key QWERTY style keyboard, a capacitive-sensing touch pad, and navigation keys for menu scrolling convenience or gaming-style joystick action, the VisionTek CandyBoard Bluetooth is a powerful input and control solution sized slightly bigger than a candy bar.

It's a sweet replacement for the bulky, space-consuming keyboard and mouse typically used to control home theatre and family gaming set-ups. From its wireless range up to 30 feet to the LED backlit keyboard for comfortable use in low light conditions, this innovative, pocket-sized keyboard will bring new found enjoyment to your entertainment experience.

Small in size doesn't mean small in features however. The CandyBoard Bluetooth contains a rechargeable Lithium Ion battery that charges via the included USB cable with any standard USB equipped device. LED indicators let you know at a glance connection, charging, and battery capacity status. And with a Plug and Play design, you can use the VisionTek CandyBoard Bluetooth straight from the packaging with no set-up hassle.
For California Residents Only:
WARNING: Cancer and Reproductive harm. For more information, go to www.p65warnings.ca.gov

* Please, Note that Proposition 65 may be best defined as a "Right To Know" law in California and Prop 65 warning labels are not an indication that a product is violating safety standards or regulations. The Prop 65 warning label does not mean our products inevitably cause cancer or reproductive harm. We do not consider our products harmful when used as intended. However, it is a necessary precaution to provide the warning because of this California law.