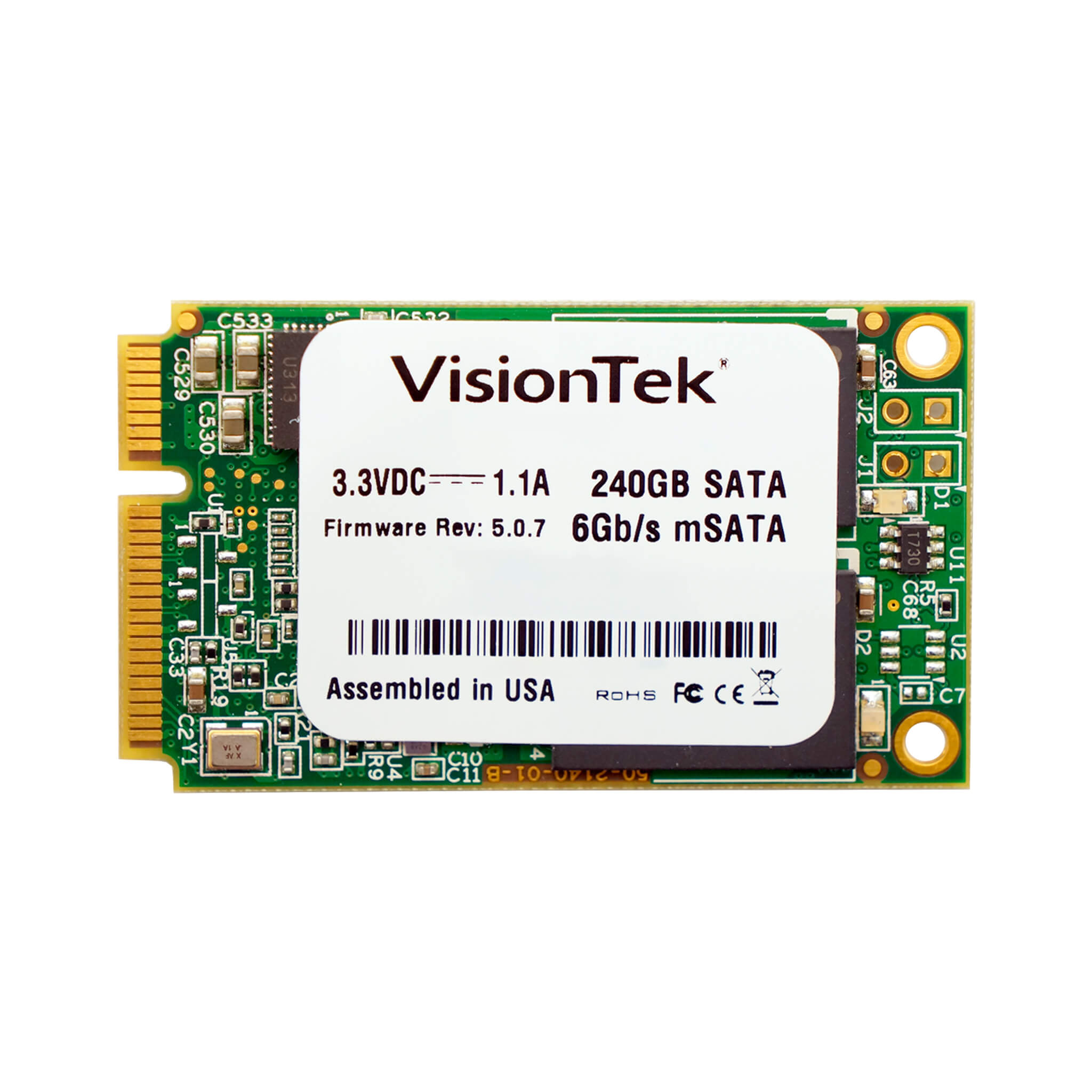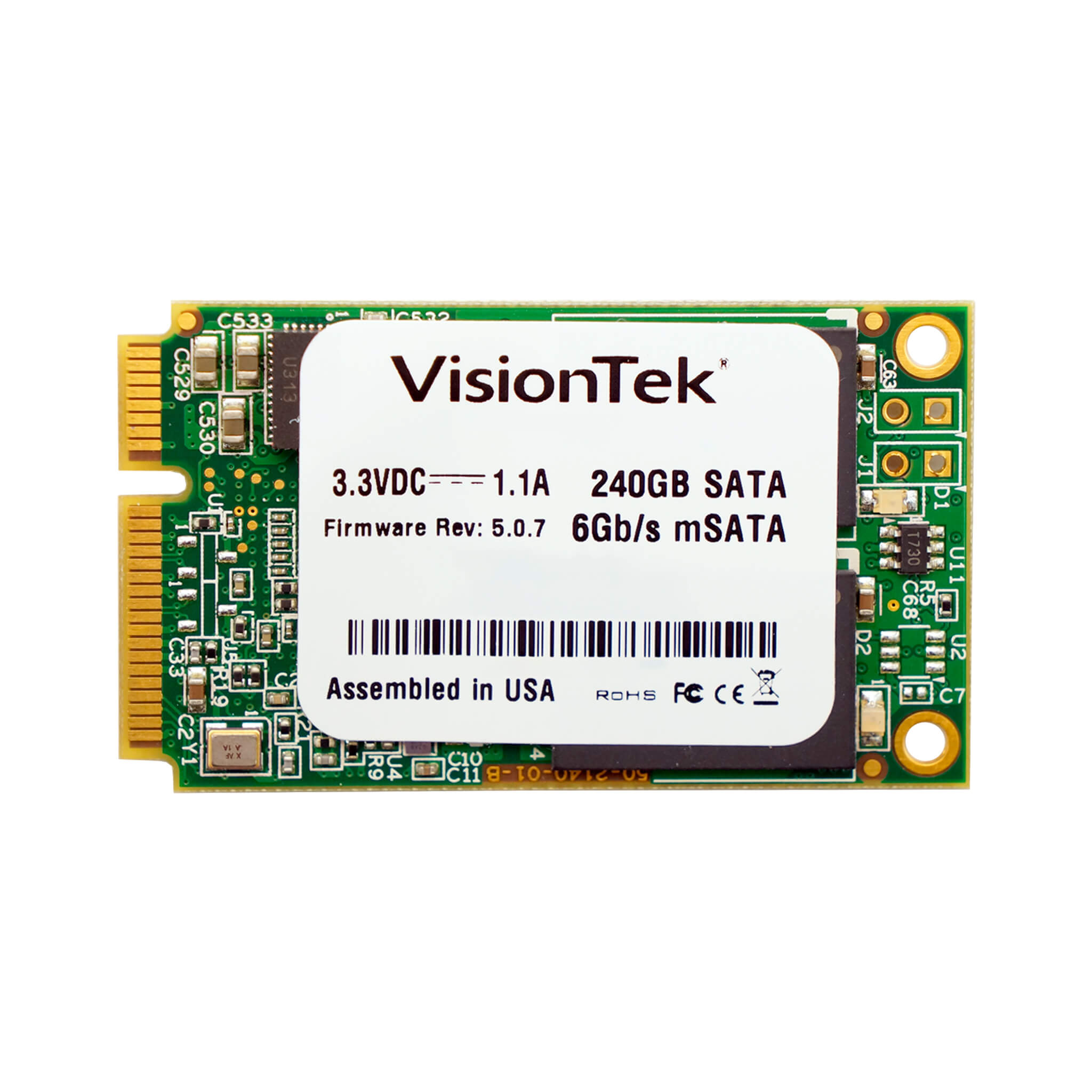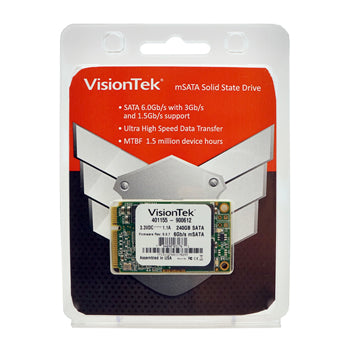 VisionTek mSATA Internal SSD (SATA)
The VisionTek mSATA SSD is great for notebook and Ultrabook computers, tablets, and desktop machine motherboards with an onboard mSATA port.
Max Sequential Reads up to 540MB/s
Max Sequential Writes up to 425MB/s
Max 4K Random Writes up to 60K IOPS
Translation missing: en.products.product.available
VisionTek mSATA Internal SSD (SATA)
Whether you desire a lightning-fast boot drive, a second Solid State Drive-based storage drive, or a SSD cache drive to speed up your primary hard drive, the VisionTek 240GB mSATA SSD is built to deliver reliable, high performance.

This ultra-portable, low-power storage solution is one eighth the size of a traditional 2.5" hard disk drive (HDD), yet because it's engineered with industry-leading DuraClass technologies, the VisionTek mSATA SSD can deliver data rates up to 540MB/s, up to 100x greater data reliability than a costly Enterprise class HDD, and access times up to 50x faster than a conventional HDD. It's SATA 6G ready, but backward compatible with SATA 3G and 1.5G machines too, making the VisionTek mSATA SSD a versatile storage performance booster for a wide variety of devices.
Speed / Performance
Start your system in seconds, load files almost instantly, and accelerate the most demanding applications with VisionTek solid state drives. With the advancements in SSD technology, you can open a program and have it load immediately. Unlike a mechanical hard drive, an SSD has no moving parts ensuring faster performance, longer device life and more secure data.
Easy to Install
A solid state hard drive is easy to install, in just a few minutes time you can upgrade your internal system storage. No need to pay someone else, the installation of an SSD is quick and easy! Consult your system manufacturers documentation for system specific installation instructions.
For California Residents Only:
WARNING: Cancer and Reproductive harm. For more information, go to www.p65warnings.ca.gov

* Please, Note that Proposition 65 may be best defined as a "Right To Know" law in California and Prop 65 warning labels are not an indication that a product is violating safety standards or regulations. The Prop 65 warning label does not mean our products inevitably cause cancer or reproductive harm. We do not consider our products harmful when used as intended. However, it is a necessary precaution to provide the warning because of this California law.