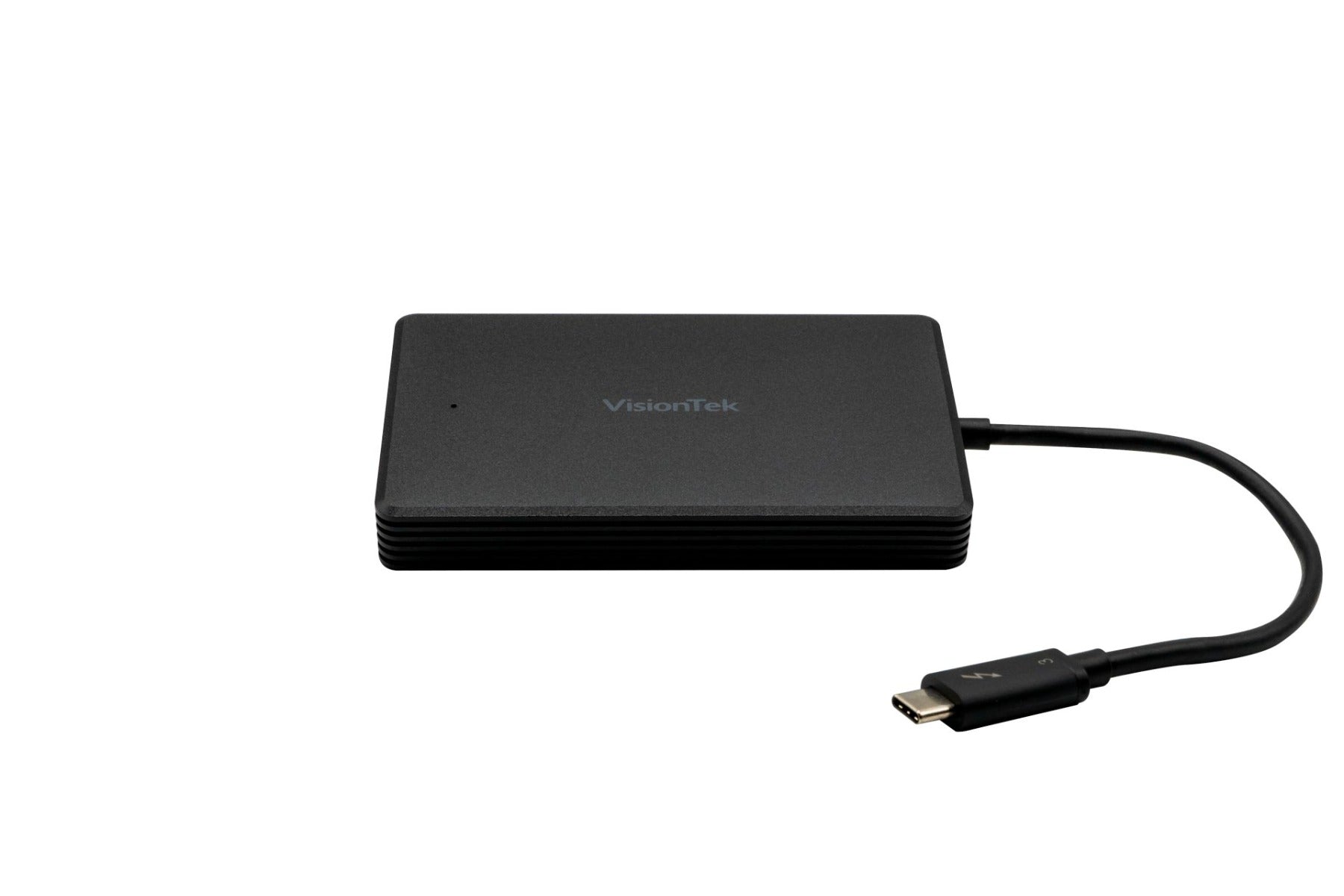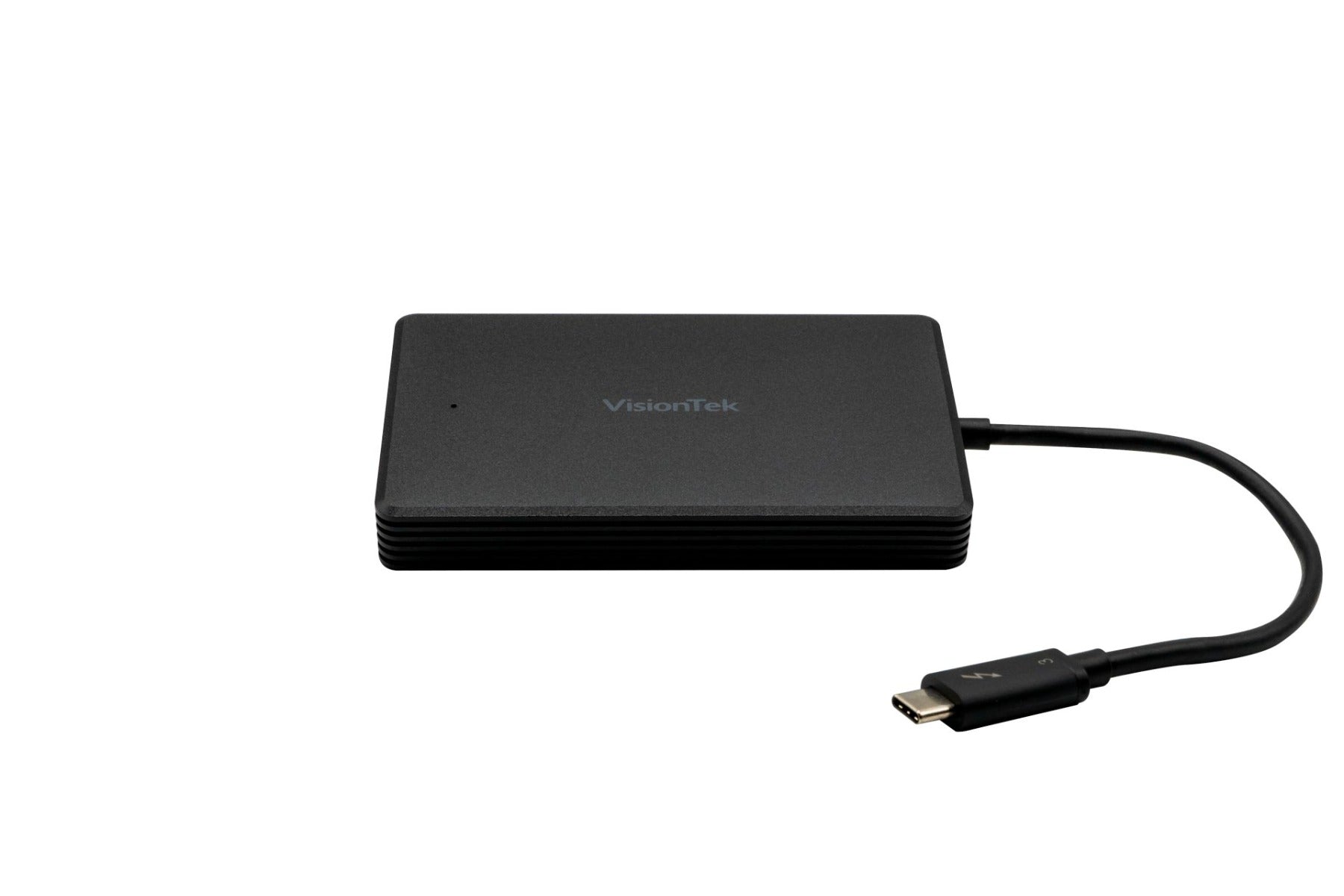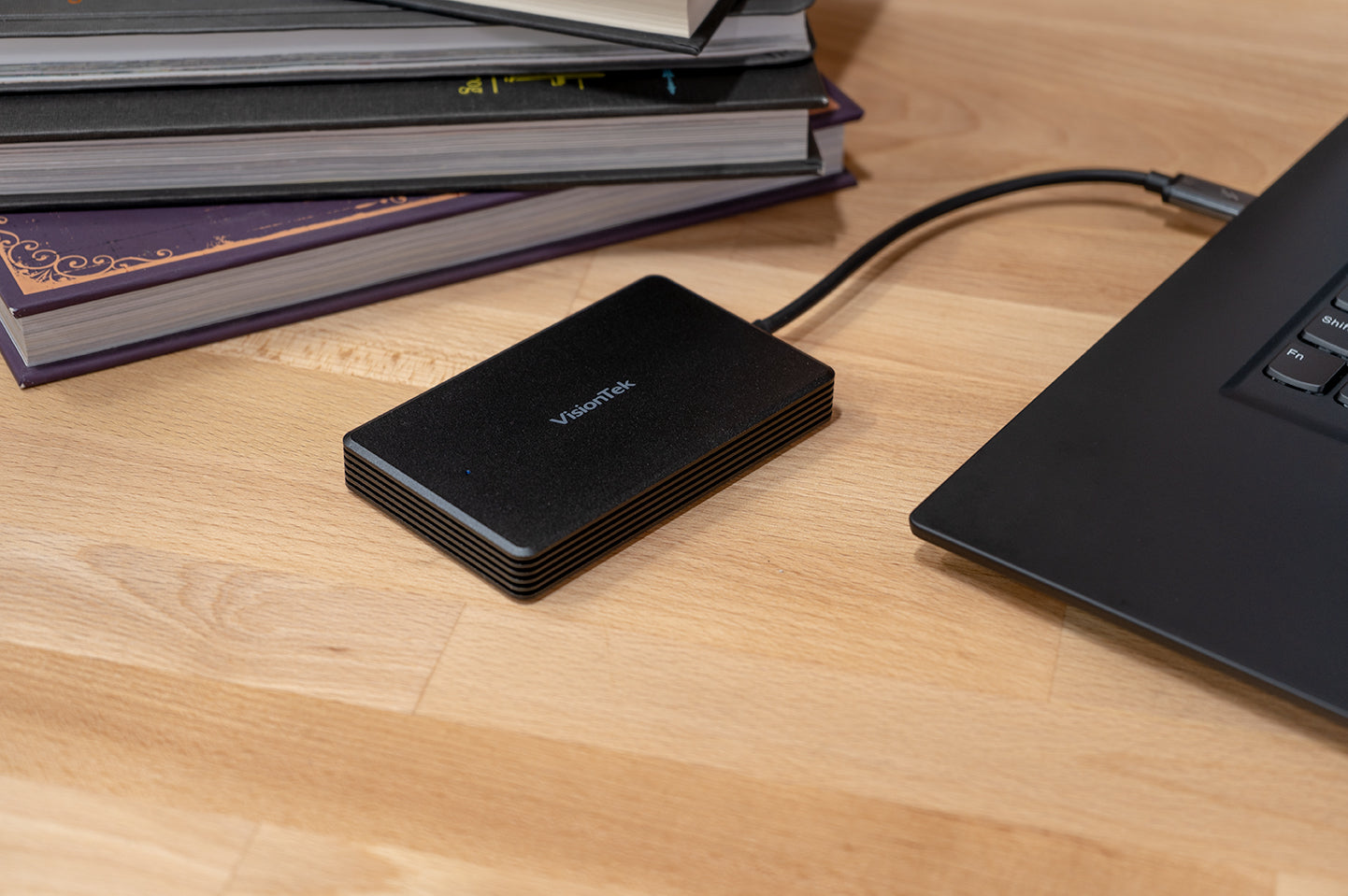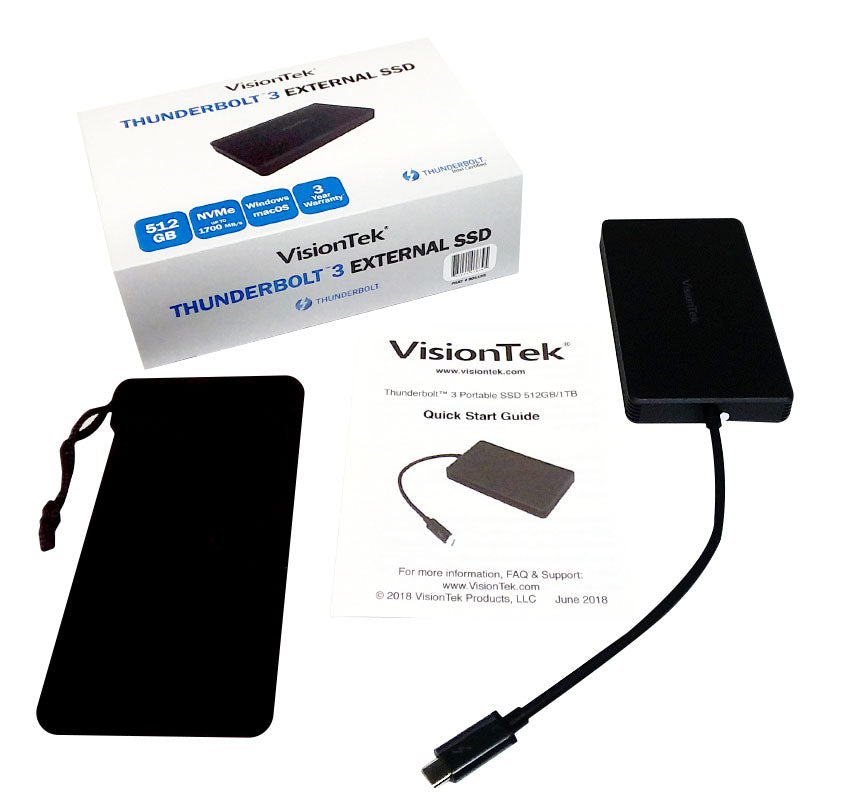 VisionTek Portable Thunderbolt 3 SSD
Intel Certified: MacOS and Windows, powered by Intel Thunderbolt 3 technology
Fast: 

Access time over 1500 MB/s (4x faster than external SSD w/SATA interface & 15x faster than external HDD)

Efficient: Optimized for low power consumption and bus powered (no external power required)
Compact: 2.5" x 4.25" x .6" (About the size of a deck of playing cards)
Reliable: Utilizes standard 22 x 80 mm NVME PCIe VisionTek SSDs in an all-aluminum enclosure for extended durability
Use with latest OS: Compatible with Windows 10 and OS X
Thunderbolt 3: Utilizes the Thunderbolt 3 port on your laptop or desktop, not backward compatible with USB Type C
US Tech Support: Backed by free lifetime US-based support
Translation missing: en.products.product.available
VisionTek Portable Thunderbolt 3 SSD
Featuring a dedicated SSD controller and tier one high-performance NAND flash, the VisionTek Portable Thunderbolt 3 SSDs are designed to delivery top speeds with the files you utilize daily... videos, MP3s, graphics files and zip files. While these files are compressed, the SSD controller doesn't slow down while processing them like other controllers do.
Speed / Performance
Start your system in seconds, load files almost instantly, and accelerate the most demanding applications with VisionTek solid state drives. With the advancements in SSD technology, you can open a program and have it load immediately. Unlike a mechanical hard drive, an SSD has no moving parts ensuring faster performance, longer device life and more secure data.
Easy to Install
A solid state hard drive is easy to install, in just a few minutes time you can upgrade your internal system storage. No need to pay someone else, the installation of an SSD is quick and easy! Just plug in the external Thunderbolt enclosure to your system and you are ready to go.
For California Residents Only:
WARNING: Cancer and Reproductive harm. For more information, go to www.p65warnings.ca.gov

* Please, Note that Proposition 65 may be best defined as a "Right To Know" law in California and Prop 65 warning labels are not an indication that a product is violating safety standards or regulations. The Prop 65 warning label does not mean our products inevitably cause cancer or reproductive harm. We do not consider our products harmful when used as intended. However, it is a necessary precaution to provide the warning because of this California law.