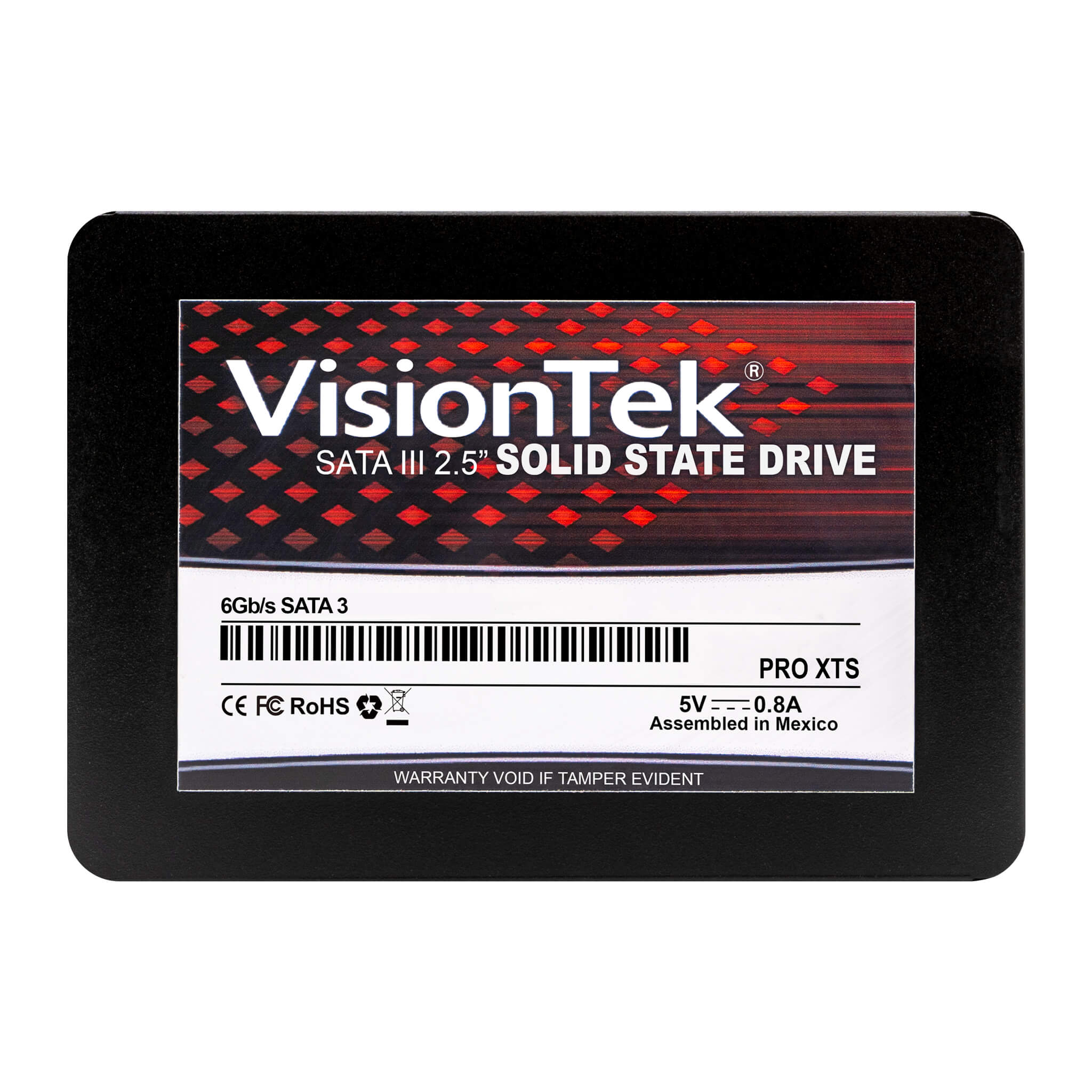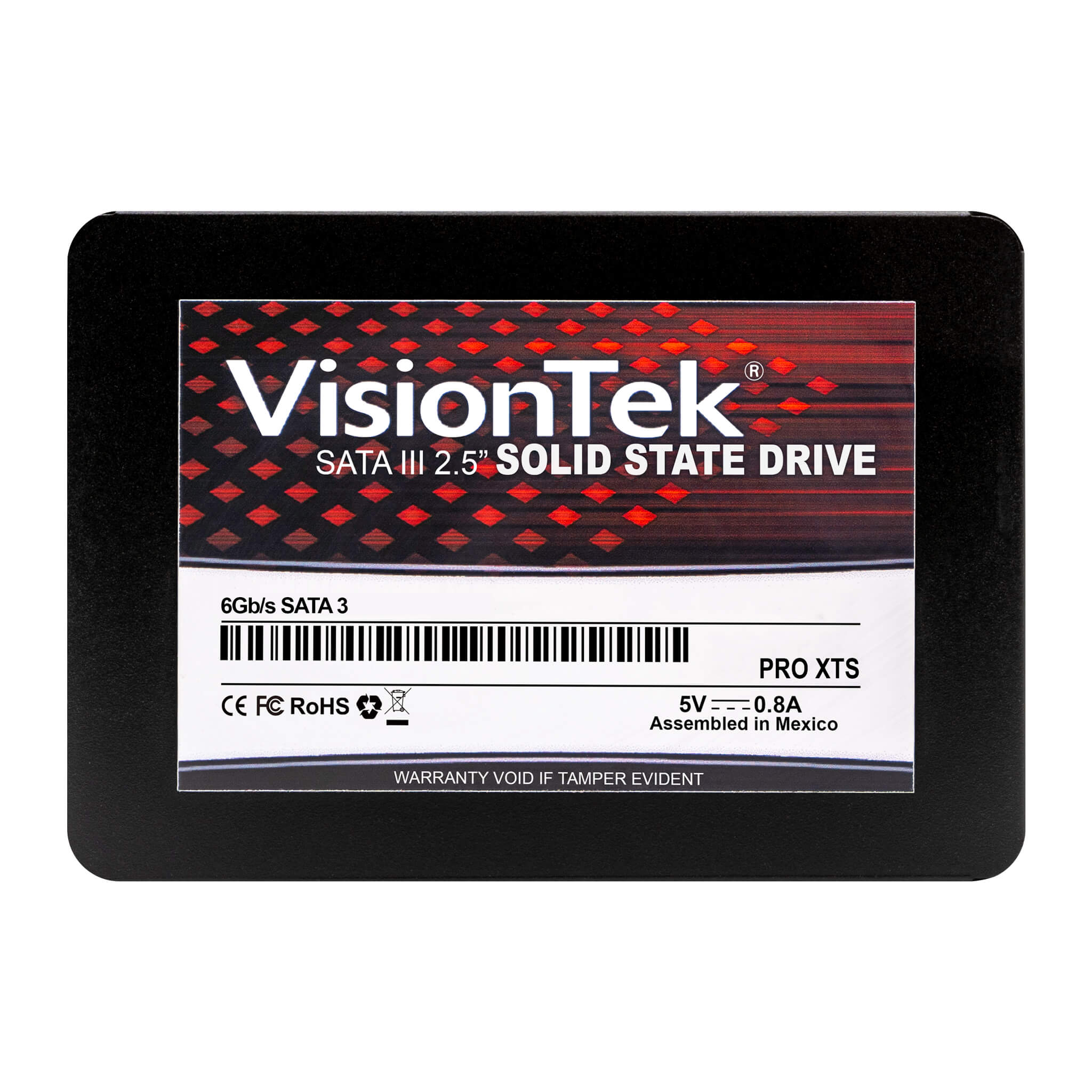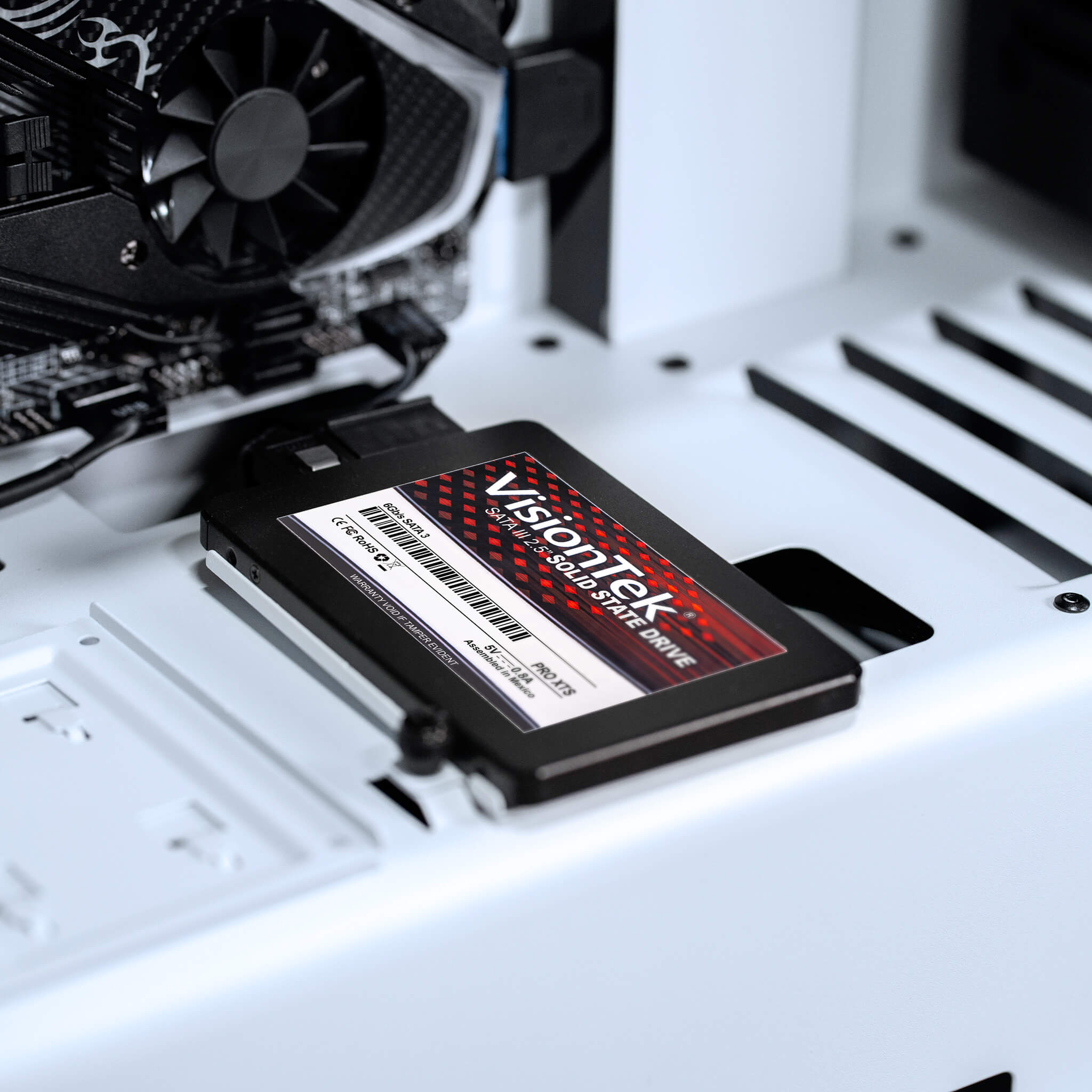 VisionTek PRO XTS 7mm 2.5" SSD (SATA)
The VisionTek PRO XTS 7mm 2.5" SSD offers speed and reliability for professionals, gamers and everyday users.
Max Sequential Reads up to 560MB/s
Max Sequential Writes up to 520MB/s
Max 4K Random Reads up to 75K IOPS
Max 4K Random Writes up to 81K IOPS
VisionTek PRO XTS 7mm 2.5" SSD (SATA)
The VisionTek PRO XTS Series 2.5" 7mm SSD is designed to bring ultra-fast, reliable storage to PC users. With the shift from the hard disk drive to the solid state drive the VisionTek PRO XTS Series SSDs are a drop-in replacement option for the hard disk drive (HDD). It delivers superior reliability, durability, performance and power efficiency - keeping your system working reliably in the toughest of conditions.

Conforming to the industry standard SATA connector specification, these SSDs integrate easily into existing storage infrastructures. The VisionTek PRO XTS Series SSDs provide high bandwidth and IOPS while efficiently managing write amplification. Employing SSD technology in a system enables faster boot times, quicker application load times, lower power consumption, and enhanced reliability.
Speed / Performance
Start your system in seconds, load files almost instantly, and accelerate the most demanding applications with VisionTek solid state drives. With the advancements in SSD technology, you can open a program and have it load immediately. Unlike a mechanical hard drive, an SSD has no moving parts ensuring faster performance, longer device life and more secure data.
Easy to Install
A solid state hard drive is easy to install, in just a few minutes time you can upgrade your internal system storage. No need to pay someone else, the installation of an SSD is quick and easy! Consult your system manufacturers documentation for system specific installation instructions.
For California Residents Only:
WARNING: Cancer and Reproductive harm. For more information, go to www.p65warnings.ca.gov

* Please, Note that Proposition 65 may be best defined as a "Right To Know" law in California and Prop 65 warning labels are not an indication that a product is violating safety standards or regulations. The Prop 65 warning label does not mean our products inevitably cause cancer or reproductive harm. We do not consider our products harmful when used as intended. However, it is a necessary precaution to provide the warning because of this California law.